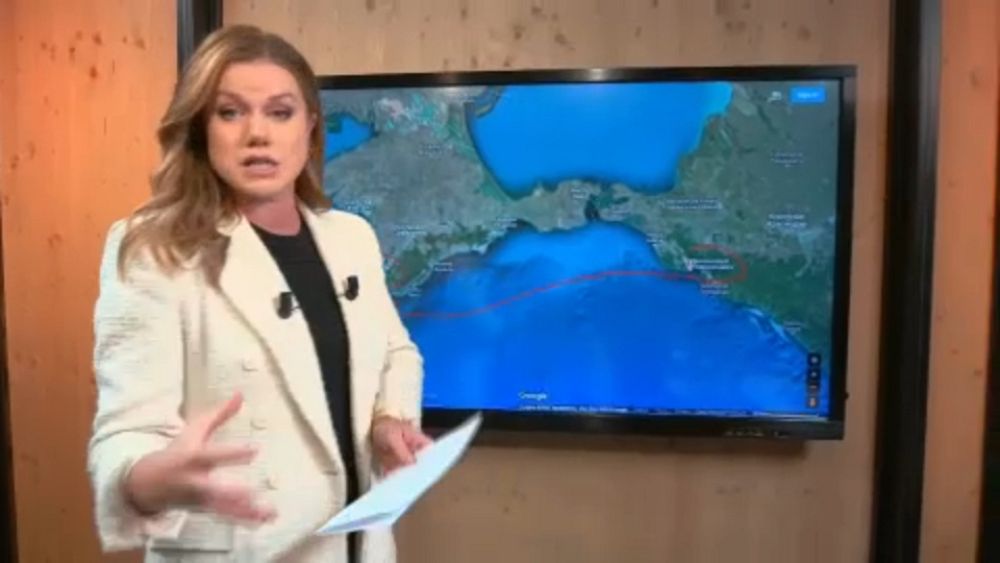 Title: Ukraine Successfully Pushes Back Russian Sea Battlefront Line
In a remarkable turn of events, Ukraine has managed to push back the sea battlefront line by approximately 185 km since Russia's full-scale invasion began. This significant achievement for the Ukrainian forces has raised hopes for the nation's future and demonstrated their impressive military capabilities.
Recent satellite imagery has revealed a concerning development: the Russian military has transferred several vessels from their Black Sea Fleet in Sevastopol to Novorossiysk. Analysts believe this move was likely intended to protect these vessels from potential Ukrainian strikes on Russian assets in occupied Crimea. At least 10 vessels, including submarines, landing ships, and missile ships, were observed being relocated.
Furthermore, what is striking about these vessels is their change in behavior. Russian ships from the Black Sea Fleet are no longer sailing towards Ukraine's territorial waters. Instead, they have chosen to remain in close proximity to the Crimean coast, confining themselves to an area not beyond Cape Tarkhankut. This retreat indicates a shift in Russia's strategy and a reactive posture forced by the ongoing dynamic and deep-strike battle in the Black Sea.
At the beginning of the invasion, Russian ships had come dangerously close to Ukraine's Odesa region, within artillery strike range. However, the situation has now changed dramatically, with Ukraine successfully repelling Russian advances.
The significance of Ukraine's accomplishments has not gone unnoticed on the international stage. The United Kingdom's defense ministry recently reported that the Russian Black Sea Fleet suffered unprecedented and coordinated attacks in September, far surpassing any previous instances. This revelation underscores the effectiveness of Ukraine's military capabilities in challenging the Russian invaders.
This dynamic and high-stakes battle at sea has showcased Ukraine's determination and resilience. By successfully moving the battlefront line away from their coast and pushing the Russian forces into a reactive posture, Ukraine has proven that it will not stand idly by in the face of aggression.
As this conflict continues to unfold, the world watches with bated breath, their attention on the Black Sea, where Ukraine's display of strength and strategic decision-making is gaining admiration and support. The implications of this ongoing battle go far beyond the immediate region, resonating with nations striving to safeguard their sovereignty and territorial integrity.