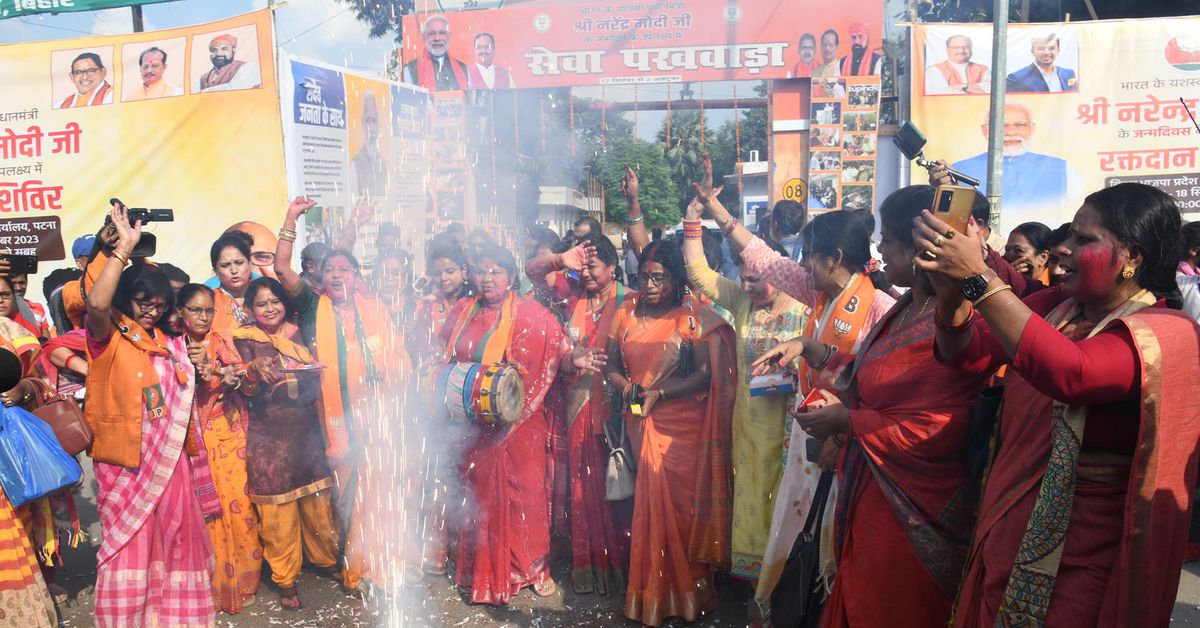 India Takes Step Toward Gender Equality as Bill Reserving Seats for Women Passes Upper House
In a significant move towards establishing gender equality in India, the country's parliament has passed a bill requiring the reservation of one-third of its seats for women candidates. This bill aims to increase political participation for Indian women, who currently hold only about 14 percent of seats in both houses of parliament.
Supporters of the bill believe that it will lead to better policies for women, especially in crucial areas such as education, healthcare, and employment. The presence of women in leadership positions can result in the creation of policies that address women's needs and prioritize issues such as safety and women's health.
It is noteworthy that the bill has been in the works since 1996 and still needs to be approved by at least 14 of India's 28 state legislatures to become enshrined in the constitution. Once implemented, the legislation will not only impact representation in parliament but also in state assemblies.
It is important to recognize that this new law is not a guaranteed solution for equal representation, and its implementation is yet to be determined. There may be logistical issues and population-based boundary changes that could delay its full effect until 2029. However, the success of gender quotas for local councils in India since 1993 gives hope that this legislation will be successful in increasing women's political participation on a larger scale.
The significance of this bill extends beyond gender equality. The new policy could also lead to increased representation for minority groups and lower castes in politics. By providing more tickets to women in general elections, political parties can take immediate steps to enhance female representation.
Despite the challenges that lie ahead in the implementation process, the passing of this bill marks a noteworthy milestone in India's journey towards gender equality in politics. It is a step towards empowering women and ensuring their voices are heard and actively involved in shaping the future of the nation. As India continues to progress, this legislation signifies a positive and inclusive change that will impact the country's political landscape for years to come.
By prioritizing gender equality in politics, India is not only recognizing the incredible potential women bring as leaders but also acknowledging the importance of creating policies that address the diverse needs of its citizens. With this historic bill, India is paving the way for a more equal and representative society.