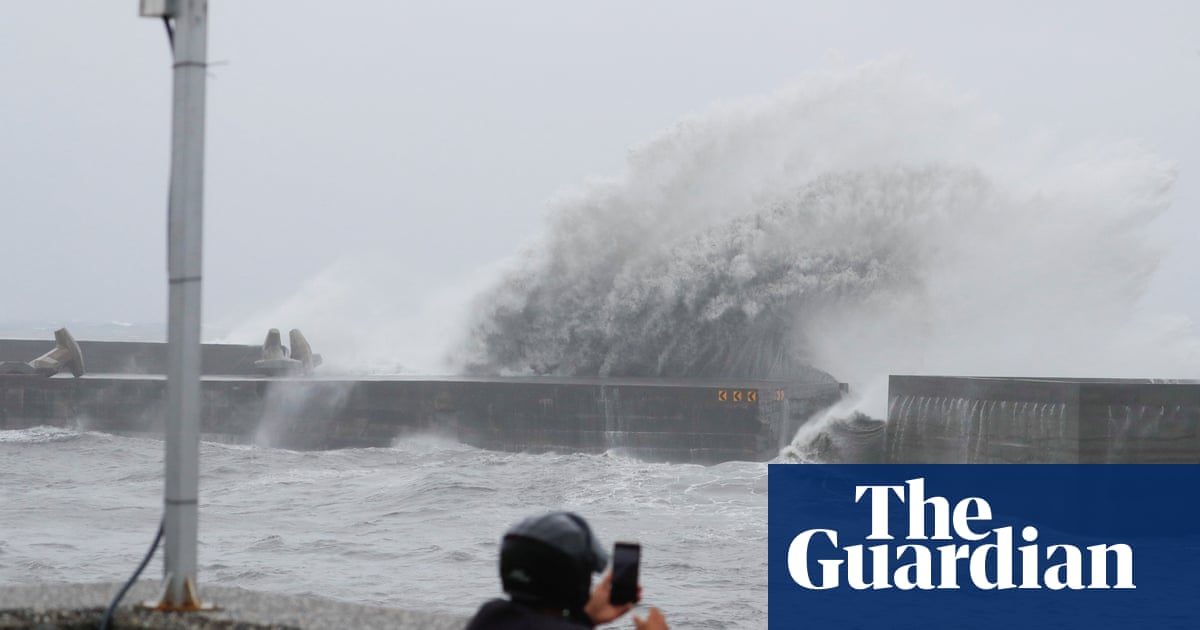 Title: Category Four Typhoon Koinu Hits Taiwan, Breaking Wind Gust Records
In a devastating event, Typhoon Koinu, a category four cyclone, made landfall on the southern tip of Taiwan on Thursday. The storm brought along destructive winds, resulting in record-breaking wind gusts and causing widespread damage across the region.
With wind gusts reaching an astonishing 95.2 metres per second, Koinu shattered the previous record for the highest wind gust recorded in Taiwan since 1986. The sheer force of the gust destroyed the island's anemometer, a device used to measure wind speed and direction.
Furthermore, the gust is believed to rank as the global third-strongest ever recorded. The highest wind gust on record was clocked at 408 km/h in Western Australia back in 1996.
As Koinu made its way to Taiwan, it struck the Hengchun peninsula as a category four typhoon. The impact caused injuries to nearly 200 individuals residing in west coast cities. In addition to the human toll, more than 62,000 homes and businesses were plunged into darkness as power lines succumbed to the storm's fury.
The storm surge generated waves as high as seven metres along the coast, resulting in significant damage to houses and shopfronts. Reports of buildings being battered by the force of the waves have also surfaced.
In response to the approaching typhoon, schools and offices were forced to shut down, ensuring the safety of students and employees. Ferry services and domestic flights were also suspended or canceled for the duration of the storm, leaving many stranded and unable to travel.
Interestingly, Koinu's arrival marks the second typhoon to hit Taiwan this year, following Haikui in September. Prior to this, Taiwan had managed to avoid a direct typhoon hit for four years, despite its location in a highly active tropical storm zone.
The aftermath of Typhoon Koinu serves as a reminder of the force of nature and the importance of preparation and awareness in safeguarding lives and property. As communities begin the process of rebuilding, it is essential to provide assistance to those affected and ensure they have the resources they need to recover.
In conclusion, the powerful category four Typhoon Koinu made a significant impact on Taiwan, setting wind gust records and causing damage and injuries. The storm has reignited discussions on the importance of preparedness in regions prone to natural disasters, such as Taiwan.