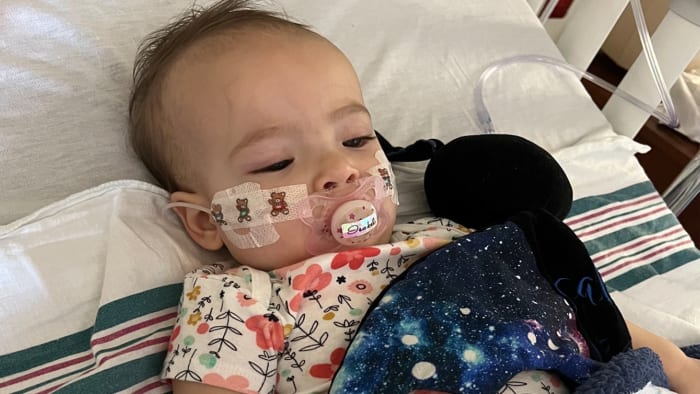 RSV Cases Surge in San Antonio as Winter Approaches
As winter approaches, San Antonio is seeing a concerning rise in cases of Respiratory Syncytial Virus (RSV). In response to this growing issue, the Centers for Disease Control and Prevention (CDC) has issued a health advisory due to the limited supply of nirsevimab, a highly effective monoclonal antibody immunization for RSV.
RSV, which initially presents as mild cold-like symptoms, can quickly progress and cause serious harm, especially to those who are at risk. This includes older adults and children under the age of one, who are most vulnerable to severe cases or complications. University Health, a prominent healthcare provider in San Antonio, has reported a staggering 63% increase in RSV cases in their latest virology report.
One of the key factors contributing to the shortage of nirsevimab is the production challenges faced by manufacturers. This scarcity is particularly affecting University Health, which relies on the antibody immunization to combat severe RSV cases. As a result, the healthcare provider is struggling to address the surge in affected patients.
Recently, a nine-month-old girl endured a week of hospital care before recovering from RSV. This case serves as a reminder that staying alert to symptoms and seeking early treatment is crucial for a successful recovery from the virus.
Prevention is undoubtedly the best defense against RSV. Washing hands regularly and avoiding contact with sick individuals are important precautionary measures. However, the importance of vaccines and monoclonal antibodies like nirsevimab cannot be emphasized enough.
The current scarcity of nirsevimab raises concerns about the ability to effectively combat RSV during this season. The CDC's health advisory serves as a call to action for healthcare providers to carefully manage their limited supply of the antibody immunization.
As the RSV cases in San Antonio continue to rise, it is imperative for the community to remain vigilant and prioritize their health. By taking simple preventive steps and ensuring prompt medical attention when needed, individuals can contribute to curbing the spread of RSV and protecting the most vulnerable members of the population.