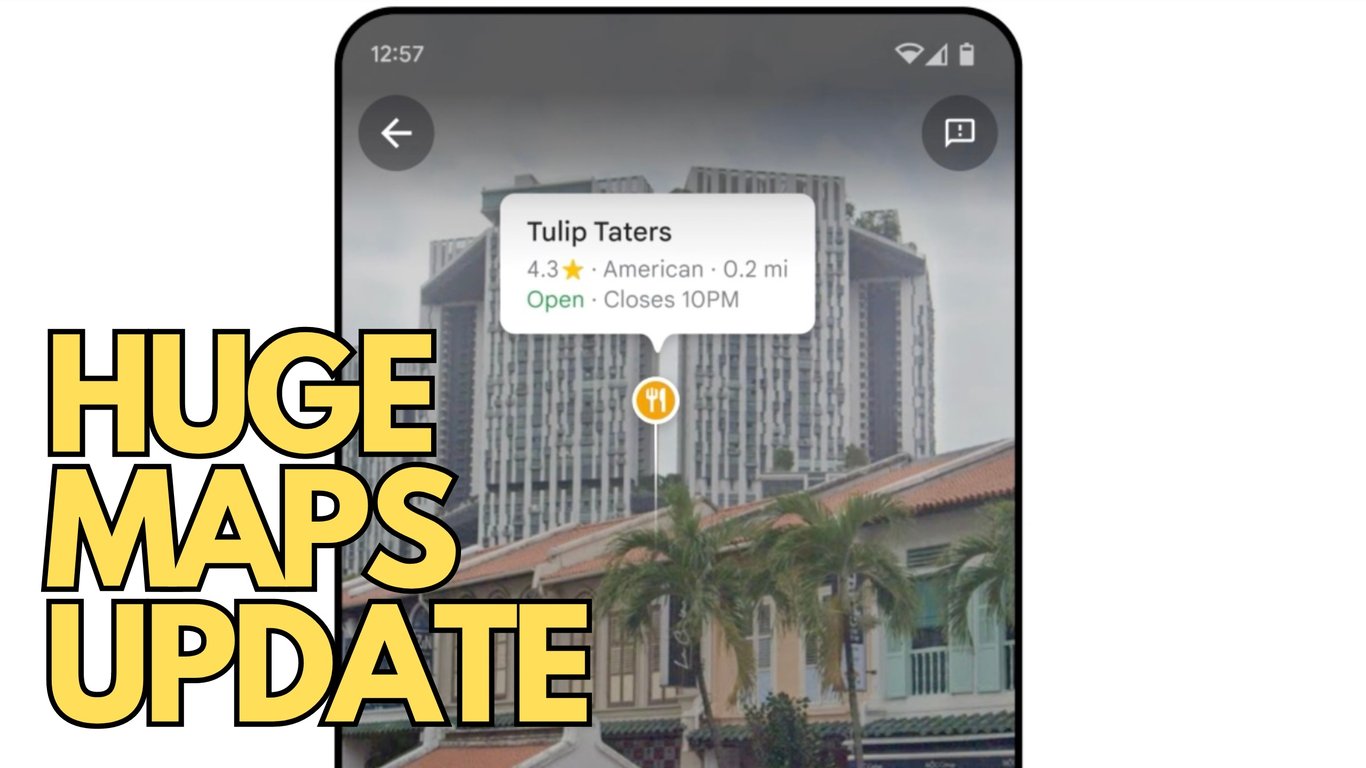 Google Maps has recently announced a major expansion of its Lens integration, allowing users to explore their surroundings in a whole new way using their smartphone cameras. This feature, initially known as Search with Live View, harnesses the power of augmented reality to identify businesses, restaurants, landmarks, and other points of interest on the map.
Previously, Lens integration was only available in a limited number of areas. However, Google is now rolling out this exciting feature to over 50 cities worldwide, including popular destinations like Austin, Las Vegas, Rome, Sao Paulo, and Taipei. To see if Lens integration is available in their location, users simply need to look for the Lens icon in the Google Maps search box.
Lens integration is just one part of a larger update to Google Maps. Another exciting addition is the introduction of Immersive View for routes. With Immersive View, users can have a more realistic and immersive experience when planning their journeys. By utilizing satellite imagery and Street View photos, drivers can preview their routes and get a comprehensive understanding of the road ahead. This feature allows drivers to familiarize themselves with turns, navigate traffic conditions accurately, and optimize their route accordingly.
But that's not all – Google Maps goes the extra mile by providing weather forecasts along with the route information. This additional feature enables drivers to comprehend how the weather might impact their journey and consequently alter their driving plans if needed. Knowing the potential impact of weather conditions on traffic can help drivers make informed decisions and avoid potential delays.
Currently, Immersive View is only available in select regions. However, Google has plans to expand its coverage to more locations by the first half of 2024, ensuring that more users can benefit from this innovative feature.
With this impressive expansion of Lens integration and the introduction of Immersive View, Google Maps continues to revolutionize the way we navigate and explore our surroundings. Whether it's finding the nearest coffee shop or planning a road trip, users can now rely on Google Maps to provide an enhanced experience that combines augmented reality, satellite imagery, and real-time information to simplify their journeys.