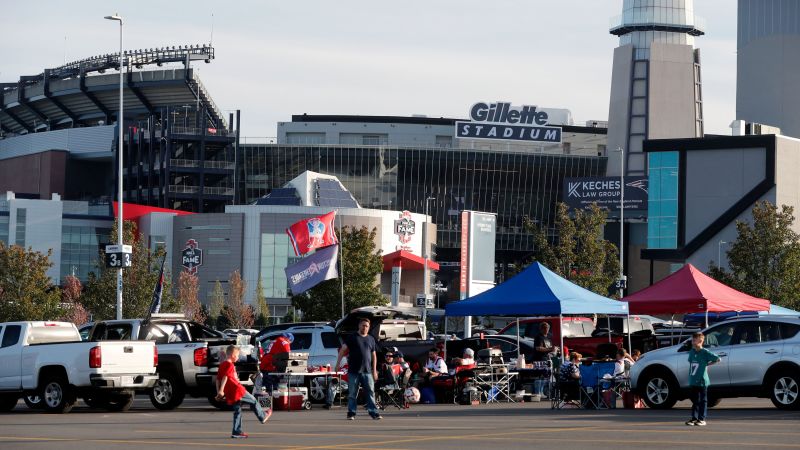 Title: Fatal Confrontation Erupts at New England Patriots Game
In a tragic turn of events, a man has lost his life after a violent confrontation during the New England Patriots game against the Miami Dolphins on Sunday night. The incident occurred at Gillette Stadium in Foxborough, Massachusetts, leaving authorities shocked and investigating the circumstances surrounding the altercation.
Eyewitness Joseph Kilmartin recounted the harrowing scene, describing how the victim approached a group of fans, leading to a physical altercation. Another fan stepped in and delivered a punch that rendered the victim unconscious. Emergency services rushed to the scene and swiftly transported the man to the hospital. However, the unfortunate turn of events could not be reversed, as he was pronounced dead shortly before midnight.
Authorities have begun an investigation into the incident, aiming to uncover the events leading up to the confrontation and gather all available evidence. Although autopsy results have yet to be released, authorities have refrained from providing additional information about the incident.
The victim's wife, devastated by the loss, revealed that her husband had been subjected to taunting by other fans during the game. However, she believed he had no known pre-existing medical conditions that could have contributed to his untimely demise.
As the investigation unfolds, officials from Gillette Stadium expressed their deepest condolences to the victim's grieving family. They also assured the public that they are fully cooperating with the ongoing investigation. Despite multiple attempts, Bio Prep Watch has been unable to reach the New England Patriots for their statement on the incident.
News of the tragic event has left football fans and the community in shock. Many are reflecting on the importance of maintaining a safe and respectful environment within sporting events, urging all fans to uphold the values of camaraderie and sportsmanship.
As the investigation into this heartbreaking incident continues, the focus remains on uncovering the truth behind the tragic loss of life and ensuring that necessary measures are taken to prevent similar incidents from occurring in the future.