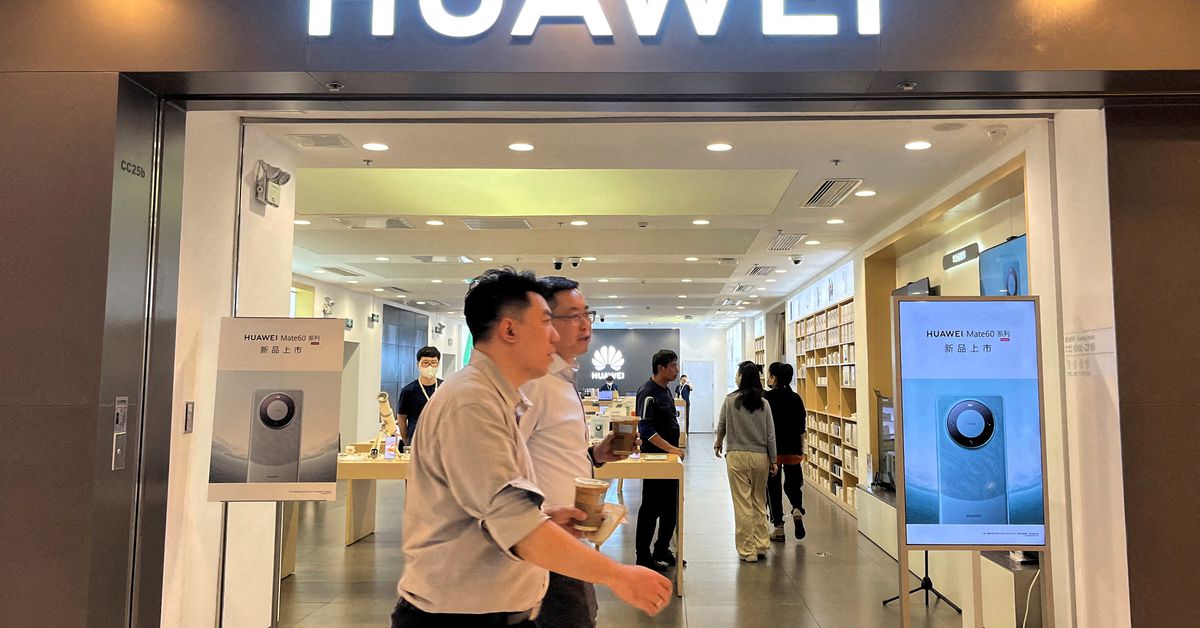 Huawei, the Chinese tech giant, is rumored to be gearing up for the launch of a mid-range 5G phone in October, as reported by China's IT Times. This news comes as a surprise, considering the U.S. sanctions that have restricted Huawei's access to essential chipmaking tools. If the reports hold true, it would indicate that Huawei has successfully navigated these restrictions and found alternative means to produce their devices.
Sources suggest that the upcoming phone will be a 5G version of Huawei's popular mid-range Nova model. The Nova series has long been favored by consumers looking for high-quality features at a more affordable price point. However, until now, the Nova models were limited to 4G capabilities. By introducing a 5G version, Huawei aims to tap into the growing demand for next-generation connectivity.
Despite the speculation, Huawei has refrained from commenting on the IT Times report. It is not uncommon for tech companies to keep their plans under wraps until the official launch event. However, if Huawei does indeed release a mid-range 5G phone, it would mark a significant achievement for the company, showcasing its resilience in the face of adversity.
Last month, Huawei introduced the Mate 60 Pro smartphone to the market. This device boasts a domestically-made 7-nanometer processor and is capable of 5G connectivity. However, the Mate 60 Pro is released in limited numbers and is priced at a premium, selling for 6,999 yuan ($966). In contrast, the last Nova model from Huawei, limited to 4G, is considerably more affordable, retailing for around 2,400 yuan ($329).
Enthusiasts and industry analysts eagerly await more details about the Mate 60 Pro, including its availability and pricing options. Huawei is expected to reveal further information about the device at an upcoming product launch event.
As the smartphone market becomes increasingly competitive, Huawei's strategic move to introduce a mid-range 5G phone could position them favorably within the industry. The ability to offer consumers affordable yet advanced 5G devices will undoubtedly strengthen Huawei's market presence and help them regain ground lost due to the U.S. sanctions. Keep an eye out for updates and stay tuned to Bio Prep Watch for the latest developments on Huawei's mid-range 5G phone.