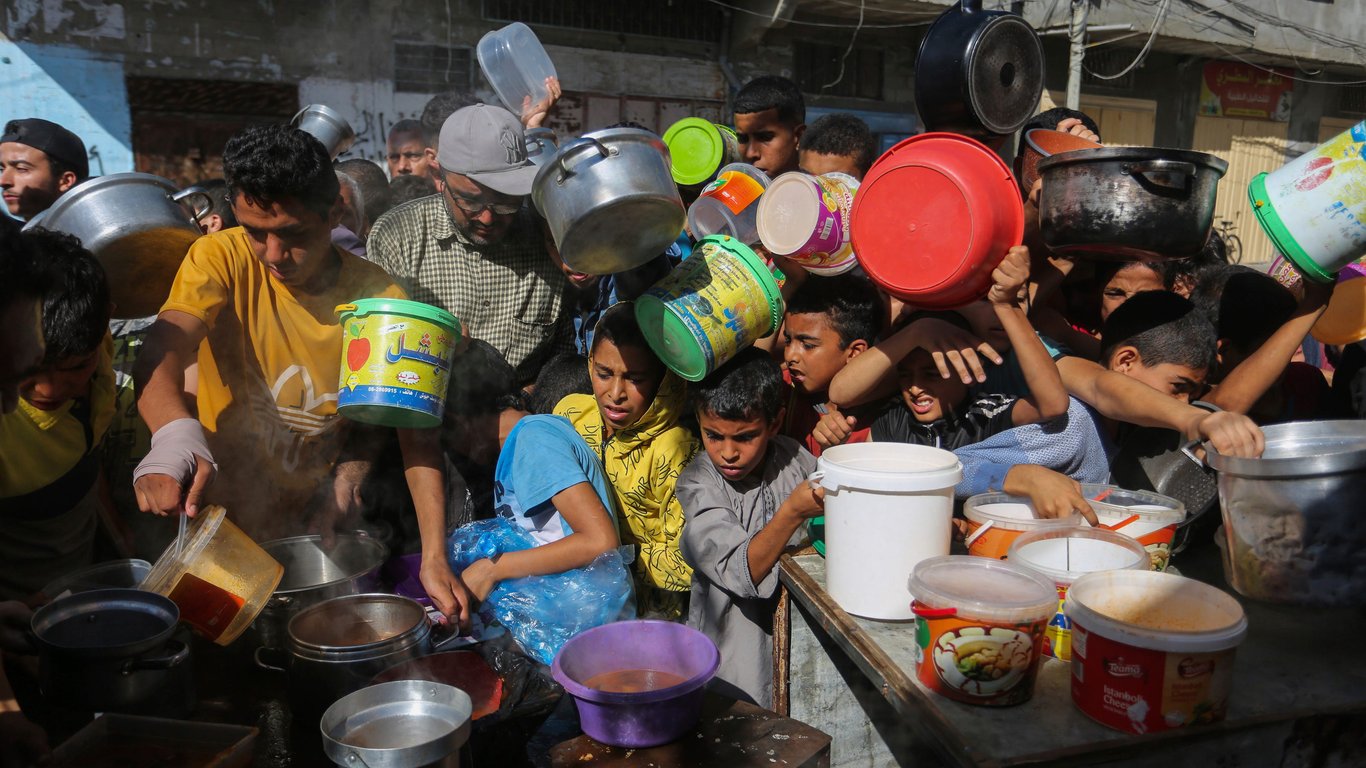 Title: Negotiations Underway for Release of Hostages in Gaza as International Efforts Intensify
In a bid to secure the safe return of hostages held in Gaza, Qatari and U.S. officials have entered into talks with Israel and Hamas. The proposed deal aims to secure the release of 12 hostages, including six Americans, in exchange for a three-day humanitarian pause. While Israel has refused previous requests for a ceasefire until all hostages are freed, ongoing discussions offer hope for a breakthrough.
Meanwhile, Yemen's Houthi rebels have claimed responsibility for shooting down a U.S. drone in Yemeni airspace, further complicating an already tense situation. In response, an Israeli fighter jet targeted and killed the head of weapons and industries for Hamas, escalating tensions in the region.
Recognizing the urgent need for medical aid, Italy has announced its decision to deploy a hospital ship to provide essential treatment to Palestinians in Gaza. This move comes as the Israeli military intensifies its efforts to destroy Hamas' tunnel infrastructure, reporting the destruction of approximately 130 tunnel shafts.
Despite the ongoing negotiations and international assistance, approximately 500-600 Americans and their family members remain in Gaza, desperately seeking a way out of the conflict-ridden zone. In parallel, the number of Palestinians seeking refuge in the southern part of Gaza has surged, with around 15,000 individuals leaving the area on Tuesday alone.
In a notable development, Secretary of State Antony Blinken has dismissed Israel's proposal to maintain "overall security responsibility" for Gaza post-war. Instead, Blinken advocates for the Palestinian Authority to assume control, emphasizing the importance of empowering Palestinian leadership in the region.
In a separate turn of events, the U.S. House of Representatives has voted to censure Representative Rashida Tlaib over her controversial remarks regarding the Israel-Hamas conflict. Tlaib's use of the phrase "from the river to the sea" drew criticism, leading to this reprimand.
Tragically, a lab technician working for Doctors Without Borders lost their life during a bombing in Gaza. The loss of this dedicated medical professional underscores the immense challenges faced by humanitarian aid workers operating in a conflict zone.
As negotiations continue and global attention focuses on Gaza, hopes linger for the release of hostages and a resolution to the current crisis. The international community remains committed to supporting efforts that bring relief, stability, and ultimately peace to the region.