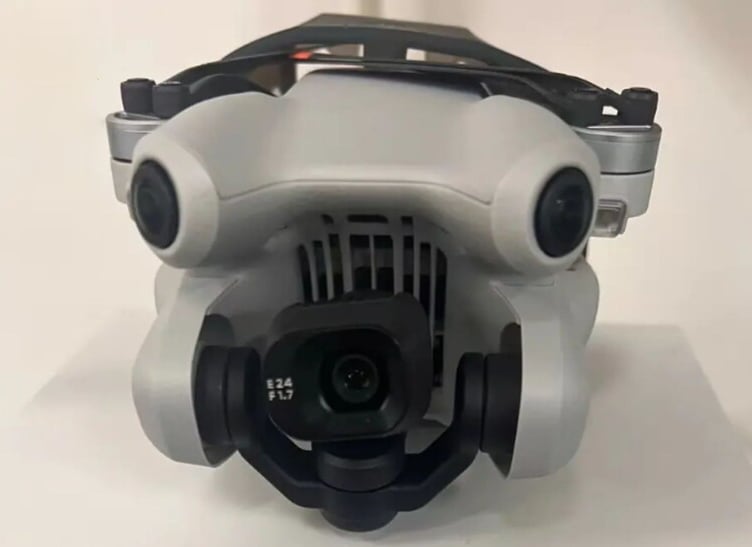 Retail packaging for the highly anticipated DJI Mini 4 Pro drone has recently leaked online, causing a stir among drone enthusiasts. With less than two weeks to go before its official release, the leaked packaging not only confirms various specifications of the drone but also gives the world its first glimpse of the Mini 3 Pro replacement.
DJI, the renowned drone manufacturer, has not officially acknowledged the existence of a successor to the Mini 3 Pro. However, the sighting of the drone at various regulatory bodies suggests that a release is imminent. This leak adds fuel to the speculation surrounding the Mini 4 Pro and has fans eagerly anticipating its arrival.
One of the key features of the Mini 4 Pro that the leaked packaging confirms is its compliance with drone regulations. Weighing less than 250g, this drone falls under the weight limit imposed by many authorities, allowing users to operate it without worrying about additional restrictions or licensing.
In terms of functionality, the Mini 4 Pro is set to impress. The packaging reveals that the drone will feature omnidirectional active obstacle sensing, providing a safer flying experience for users. Additionally, it will come equipped with DJI's renowned camera software, including Focus track and Hyperlapse, ensuring stunning visuals and professional-grade footage.
Battery life is always a crucial factor in drone performance, and the Mini 4 Pro is no exception. With a battery life of 34 minutes, users can enjoy extended flight time without constantly needing to recharge. Furthermore, the drone boasts an impressive 20 km video transmission range at 1080p, allowing for seamless live streaming and recording capabilities.
However, it's important to note that EU regulations will limit the Mini 4 Pro's video transmission to a maximum of 10 km. Although this may be a disappointment to some, it's essential to comply with local regulations to ensure responsible and safe drone usage.
As the release date of the DJI Mini 4 Pro approaches, enthusiasts await further official announcements from DJI regarding its specifications and availability. Until then, the leaked packaging has given us a tantalizing glimpse into what promises to be an exciting addition to DJI's lineup of drones. Stay tuned to Bio Prep Watch for the latest updates on the Mini 4 Pro and other cutting-edge technology news.