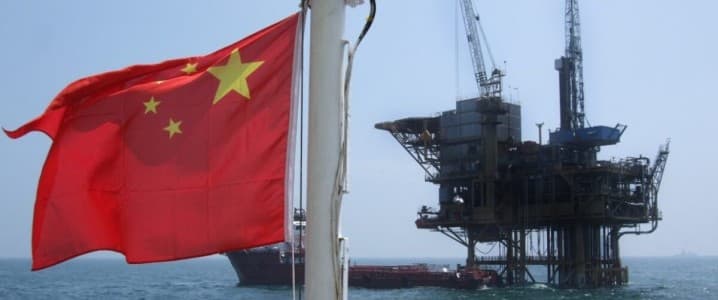 China's CNOOC Evacuates Thousands as Typhoon Saola Approaches
China National Offshore Oil Corporation (CNOOC) has taken swift action to ensure the safety of its workers as Typhoon Saola threatens offshore production platforms and vessels. Over 10,000 workers have been evacuated from the affected areas in the South China Sea.
The majority of the evacuees, over 7,700 crew members, were from the Pearl River Mouth basin, a key offshore area for CNOOC. In addition, more than 2,800 workers from drilling rigs and construction vessels operated by COSL, CNOOC's drilling contractor, have been moved to safety.
This precautionary measure comes as the region braces for another potential threat in the form of super typhoon Haikui. Haikui has already made landfall in Taiwan and is now headed towards the Chinese mainland, adding to the concerns of the already vulnerable oil and gas industry.
Amidst these natural disasters, CNOOC and the China National Petroleum Corporation (CNPC) have been pushing ahead with their plans to reduce China's reliance on foreign oil. Last month, the two state-run companies began ultra-deepwater exploratory drilling, a significant step towards achieving this goal.
However, climate change is increasingly impacting the oil and gas sector, further exacerbating the challenges faced by companies like CNOOC. Recent events, such as Tropical Storm Harold and wildfires in Alberta, have already disrupted production and resulted in a decline in natural gas volumes.
According to Verisk Maplecroft, a UK-based consulting firm, climate-related risks to oil supply are particularly high in Saudi Arabia, Iraq, and Nigeria. This serves as a reminder of the global vulnerability of the industry and the urgent need for sustainable practices.
As China, one of the world's largest oil consumers, grapples with the consequences of extreme weather events, the importance of diversifying energy sources and implementing robust climate change adaptation strategies becomes ever more evident. CNOOC's evacuation efforts serve as a stark reminder of the fragile nature of our reliance on fossil fuels and the need for a more sustainable future.