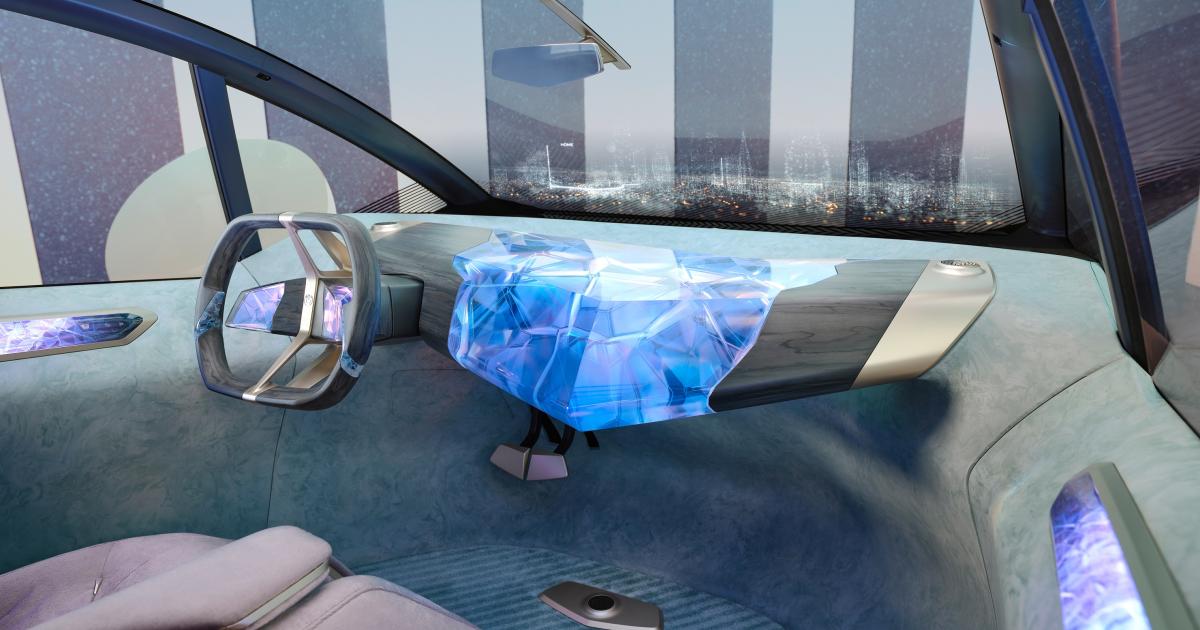 On Monday, BMW boss Oliver Zips presented a car made from 100 percent antique and renewable raw materials. Zips said at the IAA Auto Show in Munich that BMW wants to be "the most sustainable car manufacturer in the world". The BMW I Vision Circular is not only a design study, but also a "new class-building way of thinking", according to Gyps, an electric vehicle architecture for the next generation of models from 2025.
The body of the small car was made of recycled, unpainted aluminum and steel. "It simply came to our notice then
Will be brought back, "said Adrian von Huidong, BMW chief designer. Chrome, double frames, bars, decorative strips and decorations are omitted,
The BMW logo is simply lasered on metal.
There is no chrome or leather inside the vehicle, only recycled material. Where objects meet, they are
Because they are attached with plugs and screws, they can be easily disconnected and reused when the car is disconnected. "That
It is important to avoid compounding, "Gyps said. Distributes iVision circular screens: Important views for the driver
Appear in the mirror.
BMW designers said there is a growing demand for responsible consumption for wealthy customers and social climbers. The automaker has
I Vision wants to show with the circular that the circular economy has changed its focus at IAA and that the customer demands luxury and lifestyle.
Also meet the car made from recycled materials. It should give such a perspective of personal, sustainable and luxurious movement in urban areas
The environment may be like this in 2040. After the world premiere at the exhibition stand, the vehicle will also be in town in the square in front of it on Tuesday.
The state opera is shown.
BMW is concerned not only with climate and the environment, but also with business management: raw materials are becoming scarce and expensive. BMW expects this year
With an additional cost of at least half a billion euros for raw materials. Today almost 30 percent of BMW cars are made from recycled materials
Made by. In the new class, it should be 50 percent in the future.