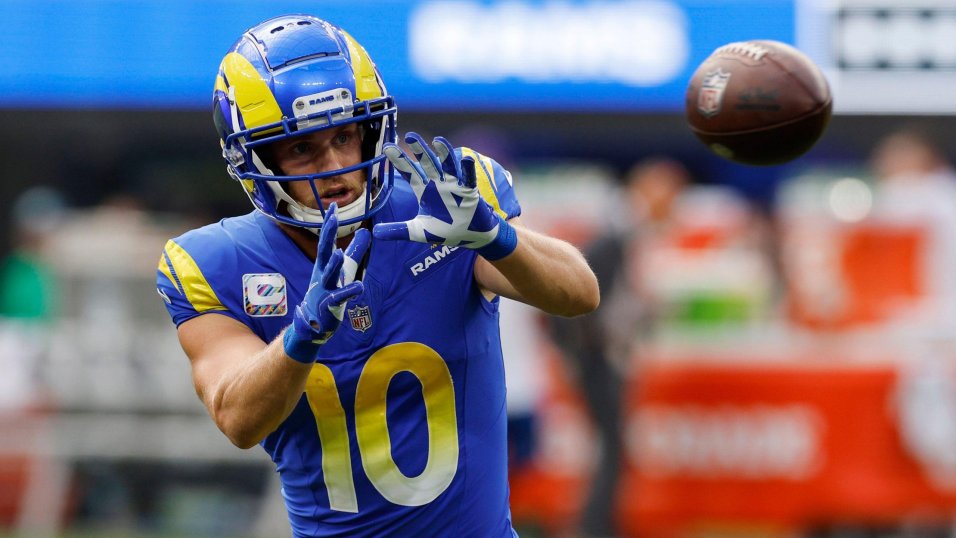 Big name players made their season debuts this week in the NFL, but their performances were a mixed bag. Jonathan Taylor, Cooper Kupp, and Jameson Williams all returned to the field, but their impact varied.
In other news, backup running backs have been taking significant playing time from the starters in recent weeks. This has had an impact on their respective teams and has raised questions about the roles of the starters moving forward.
While the playing time of tight ends has been decreasing in recent weeks, several highly drafted players at the position had impressive performances this week. Their rebound in production has been a positive development for their fantasy owners.
A notable development in the running back position took place as Ezekiel Elliott and Rhamondre Stevenson split time on the field. Both players had similar snap and rushing attempt numbers, with Stevenson often taking snaps on Elliott's drives, especially on third downs.
However, Stevenson's playing time on passing downs has decreased, with New England relying more on Elliott in those situations. Despite this, Stevenson has shown better receiving skills this season, but Elliott has a higher target rate, making him the more consistent fantasy starter for now.
Jonathan Taylor's return to the Indianapolis Colts was relatively quiet, as he only had six rushing attempts and one reception in the game. This comes as a surprise, considering he was a full participant in practice all week leading up to the game.
Another surprising development in Indianapolis was the majority of playing time given to Zack Moss, despite Taylor's return. Moss started the game and played more snaps, potentially indicating a shift towards a committee approach in the backfield.
To make room for Taylor's return, the Colts released Jake Funk. This suggests that they have confidence in Taylor's ability to contribute significantly moving forward.
Taking into account Moss' strong performance and Taylor's limited role in this game, it is possible that the Colts continue with a committee approach in the backfield. This would have implications for fantasy football owners and could potentially lessen Taylor's value as a standalone fantasy starter.