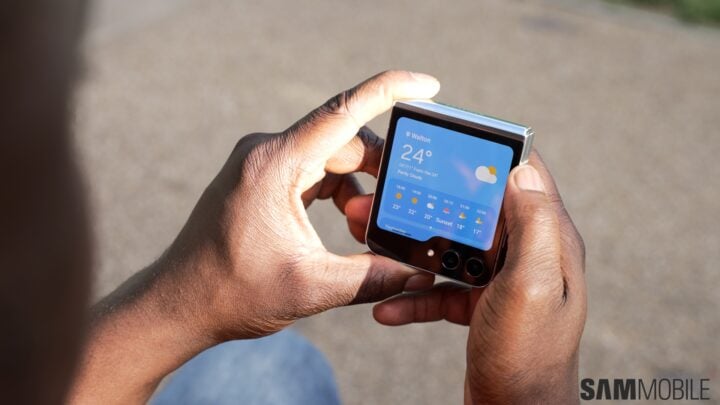 Samsung Offers Limited-Time Enhanced Trade-In Deal for Galaxy Z Flip 5
Samsung is currently running a special promotion for its latest flagship smartphone, the Galaxy Z Flip 5. The company is offering customers an opportunity to save up to $600 when they trade in their old devices for the new phone. This limited-time deal is an enhancement from the usual discount of up to $510, making it an irresistible offer for tech enthusiasts.
The Galaxy Z Flip 5, with a starting price of $999, can be obtained for as low as $399 with the enhanced trade-in deal. This means that customers are cutting more than half the price off, making it an amazing opportunity to upgrade their mobile devices.
To qualify for the maximum $600 trade-in value, customers must trade in high-end devices such as the Galaxy S23 Ultra, Z Flip 4, Z Fold 4, iPhone 13 Pro Max, iPhone 14 Pro, or Google Pixel Fold. However, even if customers do not have one of these specific devices, they can still take advantage of the offer and receive a better deal than the standard trade-in value.
For instance, trading in a Pixel 7 would normally save $200, but with the current offer, customers will receive $300 in return. Similarly, trading in the standard iPhone 14 would usually earn $350, but Samsung is willing to cut $500 off the price of the Galaxy Z Flip 5.
If customers are interested in taking advantage of this promotion, it is recommended to visit the local Samsung online store for more details before the deal expires. Samsung has also provided a list of other devices that are eligible for enhanced trade-in values, so customers are encouraged to check the website for more information.
The Galaxy Z Flip 5 is already making waves in the smartphone market with its advanced features and unique foldable design. With this enhanced trade-in deal, Samsung is further enticing customers to make the switch and experience the next level of mobile technology. Don't miss out on this opportunity to save big on the Galaxy Z Flip 5 – visit the Samsung website today and secure your discounted upgrade!