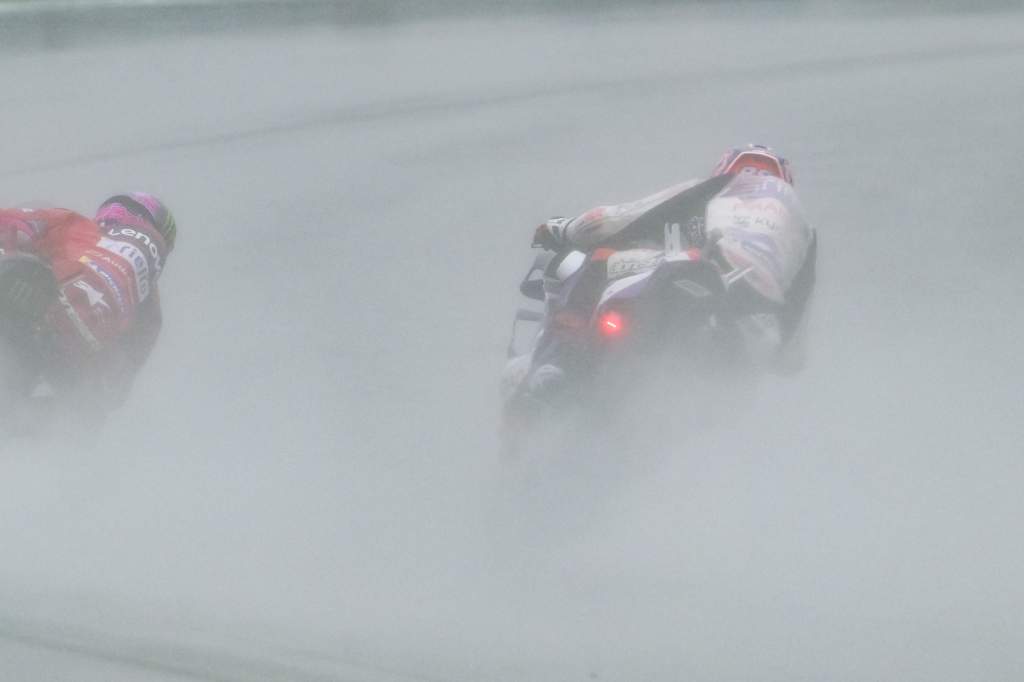 Title: MotoGP Riders Blast Race Directors for Ignoring Safety Concerns During British Grand Prix
In a controversial move during the British Grand Prix at Silverstone, MotoGP riders voiced their frustration and criticism towards race directors for failing to halt the action during treacherous practice and qualifying sessions. Multiple high-speed crashes and standing water on the track left riders concerned for their safety.
A staggering total of nine riders, including pole position qualifier Marco Bezzecchi and championship leader Pecco Bagnaia, suffered crashes during the sessions. Both Bezzecchi and Bagnaia agreed that the track conditions were borderline for practice and qualifying, and certainly far worse than what would have been considered safe for an actual race.
Alex Marquez, who ultimately emerged as the sprint race winner, lambasted the track conditions, describing them as highly dangerous due to aquaplaning and debris scattered across the track from previous crashes. These critical remarks were echoed by Aleix Espargaro, who even visited the control tower in an attempt to express his frustrations and condemn what he called an inappropriate "show must go on" attitude.
The management of poor weather conditions at Silverstone has long been a contentious issue in MotoGP. The circuit witnessed a major crash in 2018, which resulted in Tito Rabat sustaining a broken leg. These incidents have spawned debates regarding the proper protocols and practices to mitigate risks in such challenging weather conditions.
Defending the decision to continue the sessions, MotoGP race director Mike Webb cited consultations with experts and multiple factors, including weather conditions, lap times, and the number of crashes. Webb maintained that the decision was made after careful consideration and evaluation of the necessary safety precautions.
Critics argue that the welfare of the riders should always be the top priority, even at the cost of postponing or canceling sessions. In an adrenaline-fueled sport like MotoGP, balancing the thrill of competition with the utmost safety measures remains a paramount concern.
As the controversy rages on, it remains to be seen whether the race directors will reevaluate their protocols and implement changes in future races. The safety of the riders should always remain a top priority, as both the athletes and fans hope for thrilling races that are free from unnecessary risks.