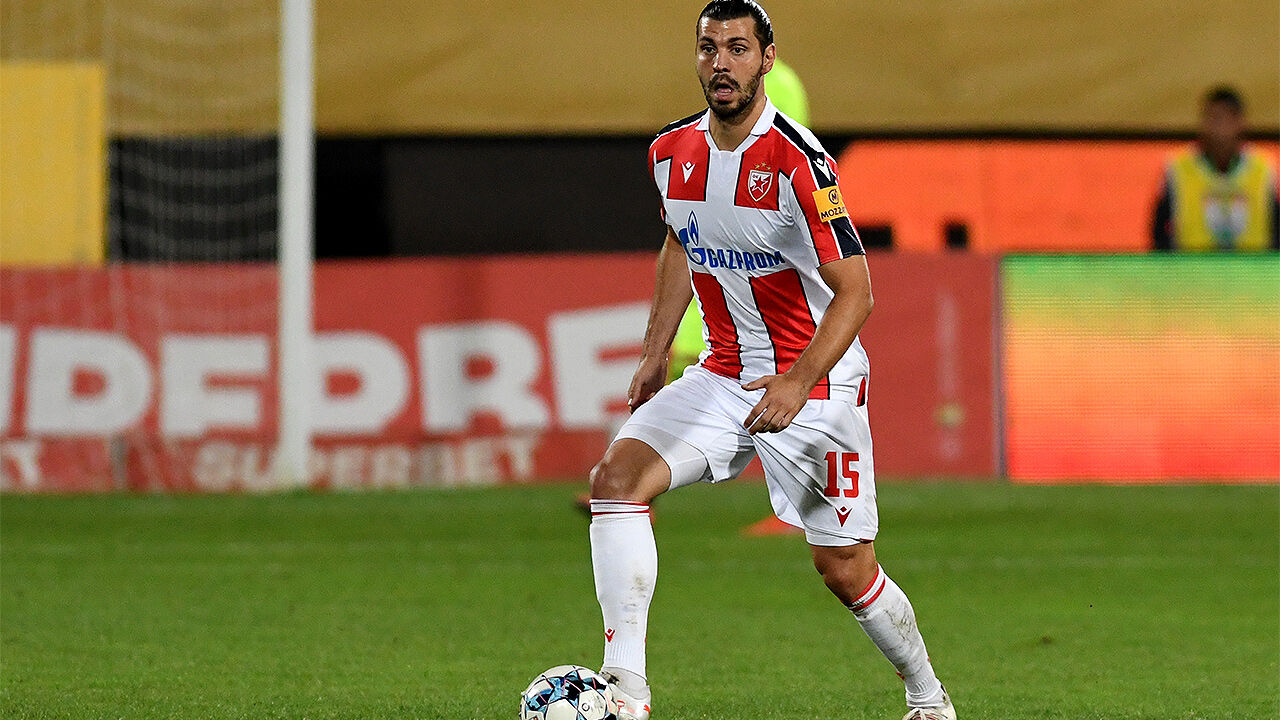 The 16th Europa League round between the Glasgow Rangers and the Red Star Belgrade is expected to be a tough one. The Scots won the first leg 3-0 at their home Ibrax Stadium and have one foot to go in the quarter-finals.
ÖFB defender Alexander Drogovic's club went down almost on a dream start, but were forced to take a 1-0 lead in the third minute (3rd) but were denied due to an offside situation by VAR. In the eleventh minute of the match, Kent was awarded a penalty for a foul on the home side, which was converted by Tavernier (11th) to a right cross corner.
The Red Star reported an immediate return, but Kattai (13th) was unfortunate: VAR did not recognize his second goal due to the offside position. On the other hand, the Rangers were hardened and Morelos (15th) hit a corner down the right corner – 2: 0!
Things continue to heat up, with Jack making a mistake in his own penalty area in the 24th minute. Kattai (24th) gets a penalty, but Rangers keeper McGregor makes a strong save guessing the left corner. At the start of the second half of the game, the team from Belgrade was tough: Balochistan (51.) Tavernier – 3: 0!
Dragovic put himself in the spotlight when he scraped a dangerous header after another Rangers corner and saved the fourth goal. Ganga, on the other hand, (73rd) is the only bowler to land on the crossbar.
It was time for Rotor Stern to be quiet in the 85th minute: Ben Fordo (85 ') hit the shot from the edge of the penalty area but was offside when the shot was thrown – so the goal was not recounted.
Offensive Spectacle in Bergamo
Atlanta Bergamo and Bayer Leverkusen put on an attacking display to give the Italians a 3-2 victory.
Nine minutes into the match, Aranguis (9 ') hit the post with a free kick, two minutes later the Chile shot was 1-0 in the right corner. Atlanta was shocked at first, but then returns.
Malinowski (23 ') and Muriel (25') led the home side shortly after, extending Colombia's 3-1 lead shortly after the restart. Muriel missed the treble in the 57th minute, but Diaby (63 ') scored the crucial goal with a flick.
The second leg takes place on March 17 at 6.45pm.
---
Text: © LAOLA1.at
To the peak
⁇
Comments ..
Legal Notice:
User comments do not necessarily reflect the opinion of the LAOLA1 editorial board. LAOLA1 reserves the right to remove comments without giving reasons, especially if they violate the standards of criminal or civil law, which are contrary to good morals or against the reputation of LAOLA1. In this context we specifically mention our Terms of Use. In such cases, the user can not confirm any claim. In addition, Sportradar Media Services GmbH reserves the right to assert damages and report criminal facts.