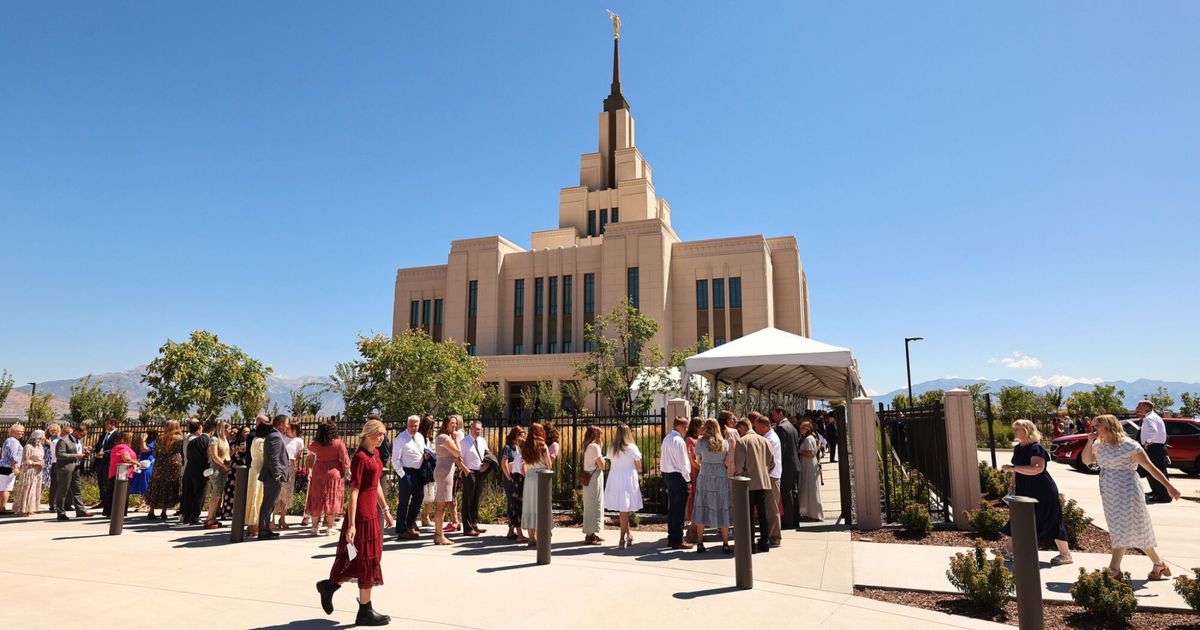 President Russell M. Nelson of The Church of Jesus Christ of Latter-day Saints made a historic announcement during the closing session of General Conference. He revealed plans for the construction of 20 new temples, marking the largest number of specific locations announced simultaneously in the church's history.
The global faith currently boasts a total of 335 existing or planned temples, and President Nelson has played a significant role in that growth. With this recent announcement, he has now announced 153 temples, accounting for nearly 46% of the total. This distinction solidifies his position as the church president with the highest number of temple announcements.
Surprisingly, none of the new temples are planned for Utah, making this the fourth consecutive General Conference without any new temple announcements for the state. However, the international reach of the church is expanding, with two temples set to be built in Angola and Mongolia, countries that currently have no Latter-day Saint temples.
Angola, with an estimated 5,000 members in around 20 congregations, and Mongolia, with over 12,000 members in about 25 congregations, will soon have their own dedicated temples for worship.
In a recorded message, President Nelson emphasized the importance of temples and their eternal significance. Temples serve as Houses of the Lord for Latter-day Saints, providing a sacred space for them to participate in the religion's highest ordinances, including eternal marriage.
The newly announced temples will be located in various countries and regions, including Samoa, Hawaii, Alaska, Washington, Colorado, Oklahoma, Virginia, Mexico, Peru, Chile, Brazil, Ghana, Nigeria, the Democratic Republic of Congo, Philippines, Japan, and Mongolia. This diverse selection reflects the ongoing temple-building frenzy under President Nelson's leadership.
Currently, there are 59 temples under construction or renovation, with an additional 99 in the planning and design stages. Utah, a hub for Latter-day Saints, currently has 15 operating temples, while 10 more are either under construction or in the planning phase.
The announcement of these 20 new temples is undoubtedly an exciting development for the global community of Latter-day Saints, further expanding opportunities for worship and connection with the divine.