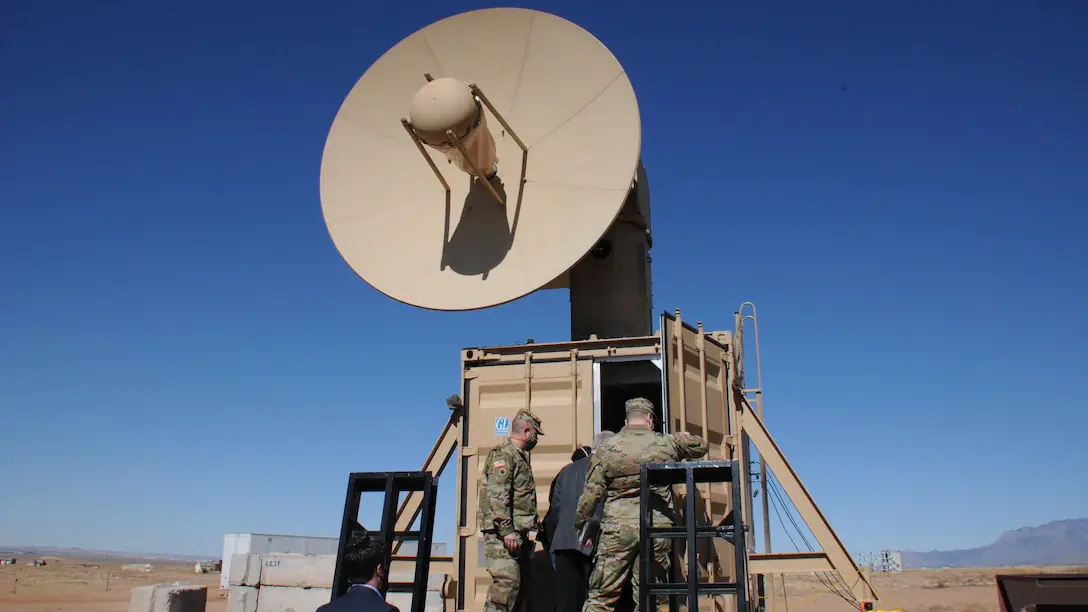 The prototype THOR is located at the Kirkland site where continuous tests are conducted to determine the appropriate capabilities and to minimize the risks when used on battlefields. The system is compact, fits in a six meter container and is assembled by two people.
Gen. Neil Durkot, who oversees the Office for Developing Quick Response and Critical Technology, visited THOR on February 11. "Military energy weapons must provide a multi-layered defense with many ways to protect against incoming threats," Durkot said.
"High-powered light beams can destroy one target at a time, but most powerful microwaves can destroy groups or swarms, which is why we are trying to combine the two technologies. , "The general added, adding that it could protect ground forces and airports.
The threat of drones
Drones pose a relatively new threat to US bases, groups and infrastructure. The Russians in Syria also realized their dangers. Drones can also be used by various rebel and terrorist groups.
"Keeping our troops safe is paramount. Therefore, we must use effective security systems to stay ahead of threats posed by our adversaries," Turgot said after praising the system's performance after seeing it in operation. "THOR provides protection against multiple targets simultaneously."
"The system uses the strong pulses of radio waves, which provide the opportunity to interfere over long distances. They are better than bullets or nets (dropped on drones), they are quieter, and their effect is immediate," said THOR project manager Amber Anderson.