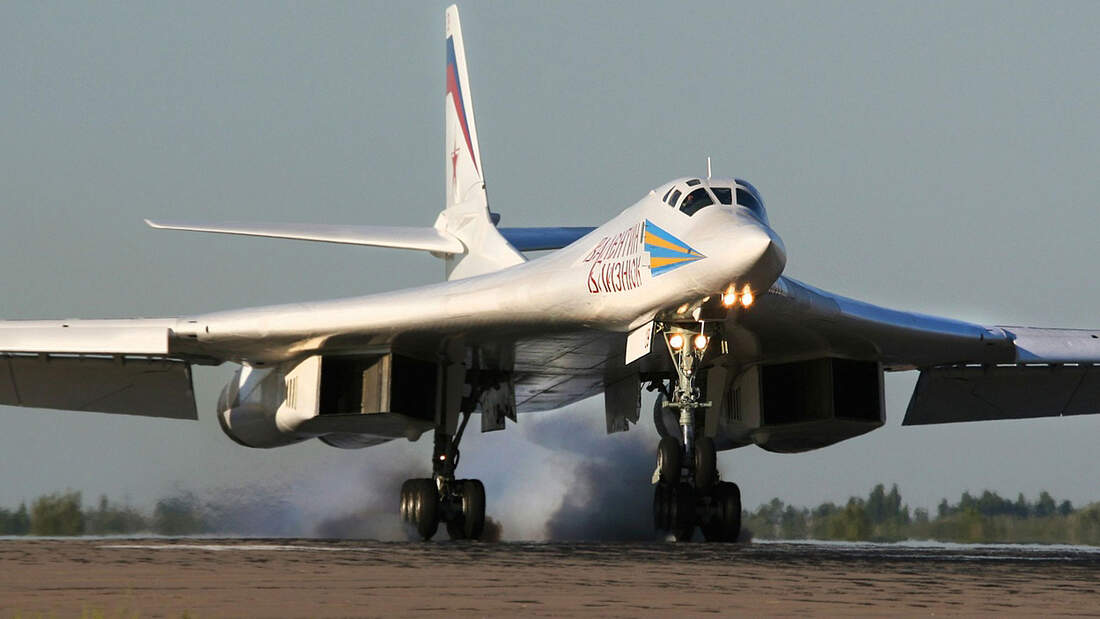 By the end of the year, two new Tu-160M2, two more modern and two more aircraft are in the pipeline: after decades of stagnation, the production of the world's largest combat aircraft at the Kazan Aircraft Plant is beginning to increase. During his recent visit earlier this week, Russian Defense Minister Sergei Shoigu was able to get an idea of ​​the state of the program, which was launched in 2015 at the personal request of President Putin. The minister was informed that "the Russian Armed Forces will receive two new and two modernized" Tu-160 aircraft this year, according to a statement from Shoigu's press service. In addition, two more Tu-160M2 are under construction "according to the state defense order".
At this point you will find external content that complements the article. You can show and hide it again with one click.
I consent to external content being displayed to me. This allows the transfer of personal data to third party platforms. More about this in our Privacy Policy.
New engines and new avionics
In general, the current project, in addition to modernizing all Tu-160s in service, initially involves the manufacture of ten, and possibly even 50 copies of the new production standard M2. The first Tu-160M2 of this building block took off on its maiden flight in January 2022 and was delivered to the Russian Air Force Flight Test Department at the end of December 2022 after completing factory tests. In addition, the Air Force received two upgraded aircraft in 2022, which – like the new sisters – come with glass cockpits and new avionics, an expanded arsenal and new Kuznetsov NK-32-02 engines. Thanks to the improved compressor and turbine blades, the powerful 245 kN turbofans are said to be much more economical than the previous version of the same power, which, according to the manufacturer, is reflected, among other things, in a range of 1,500 km more.
Titanmonster Tu-160
For Russian aircraft builders, relaunching the Tu-160 means a team effort involving some 200 companies under the leadership of state-owned Rostec. Before the program could begin, a lot had to happen behind the scenes – from digitizing design documents to reviving old skills. This includes, for example, vacuum welding of large titanium structures. About a third of the weight of each Tu-160 is made of titanium – a record! The center box of the rotor blades alone weighs six tons and requires 140 meters of seams to be welded.