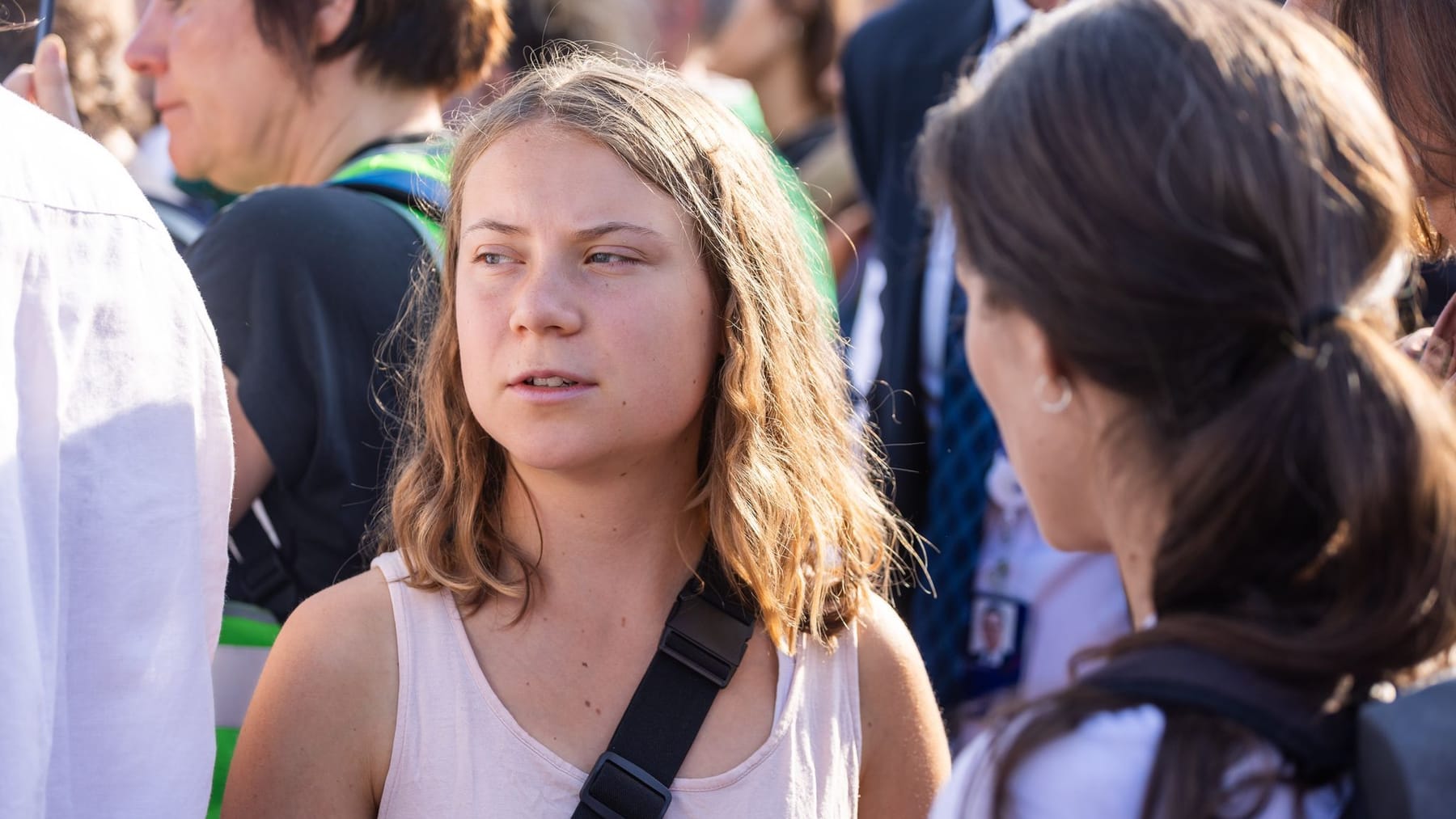 Greta Thunberg doesn't shy away from being noticed when it comes to the climate. In the European Union Parliament, she celebrated the vote with a clear gesture.
Things flared up in the EU Parliament, MPs raved about the Reorganization Act, and there was bitter resistance from right-wing factions. When this was up for the vote on Wednesday, a well-known climate activist watched the process: Greta Thunberg was seated in the spectator stand. She commented on the acceptance of the law with a clear gesture, apparently directed at the opponents: she gave them the middle finger of both hands.
Pictures show her sitting in the stands with another young woman, laughing. The 20-year-old's companion put her thumbs up. Thunberg is currently facing another protest in Sweden. She is said to have disobeyed police instructions during a demonstration in Malmö. You face a fine.
The narrow majority of the renewal law
In Parliament, I left it at the nod of stinky fingers. She had previously appealed to the deputies. "Our message to politicians is to choose nature and people over profit and greed," she told the European Parliament.
The European Union Parliament voted in favor of the Reorganization Bill against mass opposition from conservative and right-wing MPs. However, a slim majority of parliamentarians in Strasbourg on Wednesday voted in favor of a significantly weakened nature conservation bill. However, environmentalists welcomed the decision as groundbreaking. On the other hand, the Peasant Association feared burdens on the peasants.
The bill provides for the restoration of endangered ecosystems in the European Union in the coming decades. By 2030, re-saturation measures will be introduced for at least 20 per cent of the EU's surface and marine areas. Restrictions on the use of pesticides are also planned. However, Parliament relaxed a number of requirements, such as the re-irrigation of dry lands.