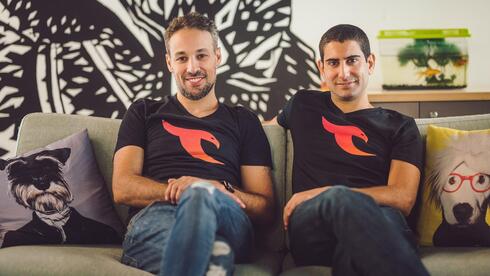 Palo Alto Networks, a leading cybersecurity company, continues to make headlines with its investments in Israeli companies despite the ongoing conflict in Gaza. The company recently acquired Dig Security and is now set to announce its most significant purchase this year: Talon Cyber Security.
This latest deal is estimated to be worth around $625 million, bringing Palo Alto Networks' total investment in Israeli companies to a whopping one billion dollars. As part of the acquisition, Talon Cyber Security's 130 employees are expected to receive an impressive payout of $70-80 million.
The timing of this deal is particularly noteworthy, considering the ongoing tensions in the region. However, Palo Alto Networks remains steadfast in its commitment to investing in Israeli technology and expertise. The company's strong support for the Israeli market is reflected in its numerous deals and partnerships.
Talon Cyber Security, founded in 2021, specializes in providing cutting-edge solutions for endpoint security. With 85 employees based in Israel and the remaining in the United States, the company has quickly gained recognition for its innovative browser, TalonWork. This browser not only simplifies endpoint security but also provides deep visibility into browser and application activity.
The success and potential of Talon Cyber Security are evident in its fundraising efforts. To date, the company has raised an impressive $126 million, with its most recent Series A round led by Evolution Equity Partners. With a valuation of $350 million in its latest fundraising round, Talon Cyber Security has proven to be a lucrative investment for its backers.
The acquisition of Talon Cyber Security is a significant milestone for Palo Alto Networks and its investors. Not only does it further strengthen the company's presence in the cybersecurity market, but it also sets the stage for potential competition with major players like Island, which is valued at $1.5 billion.
Ofer Ben-Noon, one of the founders of Talon Cyber Security, is also poised to register his second major exit following the successful sale of Argus to Continental AG in 2017. This further solidifies the reputation of Ofer Ben-Noon and the talented team behind Talon Cyber Security.
Despite the challenging circumstances in the region, Palo Alto Networks remains dedicated to fostering innovation and growth in the Israeli cybersecurity ecosystem. The company's continued investments demonstrate its confidence in the Israeli market and its commitment to providing cutting-edge solutions for global cybersecurity challenges.
As Palo Alto Networks continues to expand its portfolio with strategic acquisitions, industry experts eagerly anticipate how this latest deal will further propel the company's growth and influence in the cybersecurity sector.