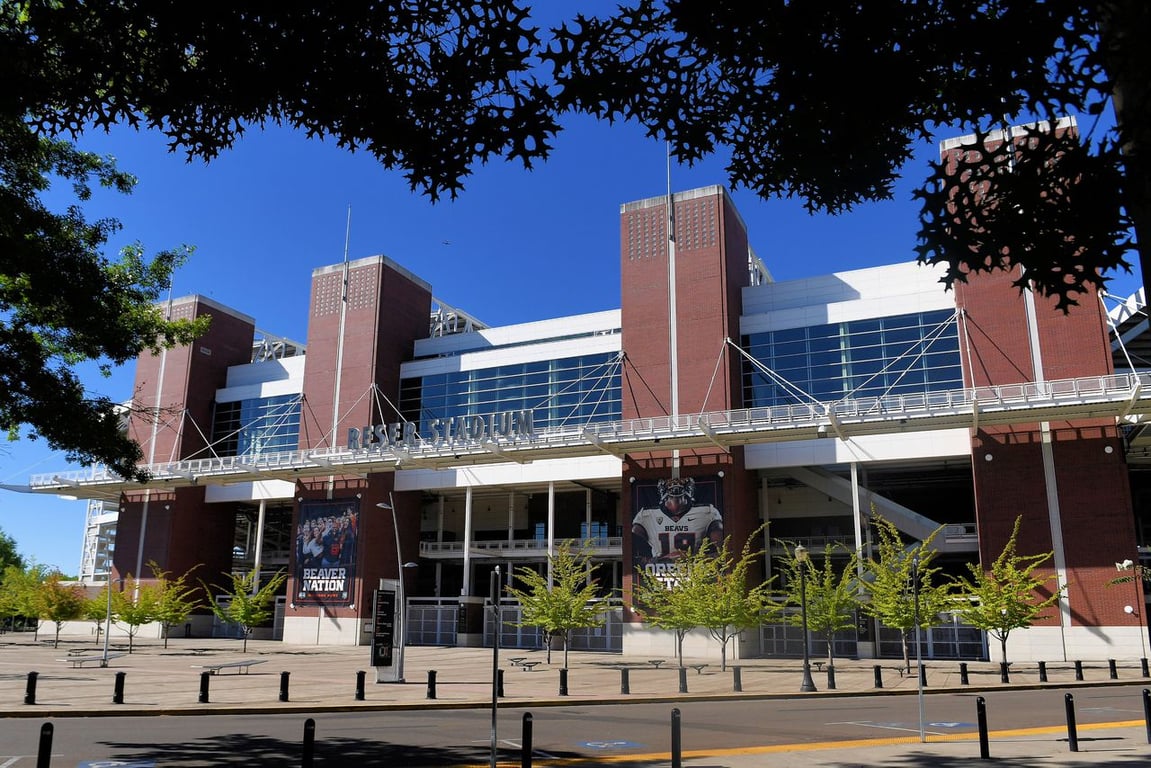 Title: Oregon State Stands Firm in Support of the Pac-12 Amid Landscape Changes and Expansion Talks
Oregon State University (OSU) has expressed its unwavering support for the Pac-12 conference amidst recent school defections, ongoing media rights negotiations, and discussions about potential expansion. As the future of the conference remains uncertain, OSU President Jayathi Murthy and Athletic Director Scott Barnes recently engaged in a virtual conference call with Pac-12 leadership to discuss the way forward.
During the conference call, the Pac-12 emphasized the importance of reaching a favorable media rights deal while exploring expansion opportunities. Murthy took the opportunity to reaffirm OSU's commitment to the conference and its shared values with other Pac-12 members. She stressed the significance of continuing the tradition and competitive spirit that the conference stands for.
Barnes expressed his confidence in the Pac-12's ability to secure a media rights deal that would greatly benefit the remaining loyal institutions, including Oregon State. He acknowledged that a successful deal would play a vital role in determining OSU's future as a Power Five school within the ever-evolving collegiate sports landscape.
The outcome of the forthcoming media rights deal and potential expansion efforts could shape the fate of Oregon State University. Being one of the lowest-profile schools in the conference, OSU faces various challenges when it comes to landing a spot in other major conferences if the Pac-12 were to dissolve. Therefore, the university's continued support for the Pac-12 is crucial to ensure its position as a prominent institution in collegiate sports.
OSU's dedication to the conference extends beyond their own interests, as it understands the significance of a strong, competitive conference for the growth and development of collegiate athletics as a whole. The university remains hopeful that the Pac-12 leadership will prioritize securing a media rights deal that not only supports its member institutions but also ensures the conference's long-term sustainability.
As discussions continue and negotiations progress, Oregon State University stands united with the Pac-12, ready to embrace the opportunities that lie ahead. Murthy and Barnes are confident that their commitment to the conference will pay off, ensuring a bright future for Oregon State as part of the ever-evolving Pac-12 conference.
Word Count: 363 words