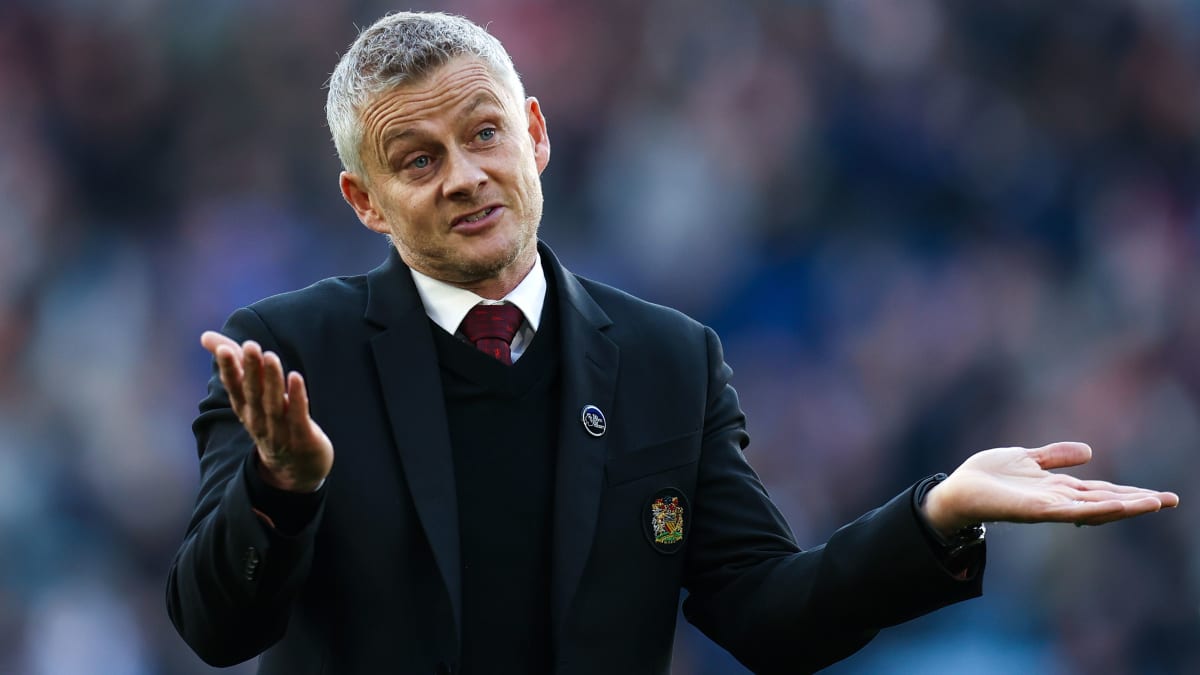 At lunchtime on Sunday, Manchester United announced that Ole Gunner had left the Soulscare club. In the evening, the English record champions released an unusual and emotional farewell interview.
Farewell to the club he loved: Ole Gunner Soulscare.
Getty Images
Good then. After nearly three years of discussions about himself, Ole Gunner Soulscare left his coaching position at Manchester United at lunch on Sunday. Eighth place in the Premier League and the bitter defeat against recently promoted newcomer Watford is a very bad thing for the controversial club bosses.
Officially, the club's announcement speaks of resignation, but Soulscare, who has been harshly critical, may have taken the move under pressure from his superiors to leave the club.
Manchester United – Club Details
Date of installation
01.01.1878
Club colors
Red-white-black
Manchester United – Last games
Unlike traditional coach breaks, Man United released an extraordinary interview with the departing coach and former player on the same evening. "I wanted to take the next step, play for the championship, win the trophies," Norway began, adding that he went without a degree during his time as coach with the Red Devils. "I'm going out the front door because I think everyone knows I gave my all for this club. This club represents everything to me and we are a good match. But unfortunately I did not get the results I needed. It's time for me to give way.
"Proud" of his work
In the interview, the club legend reconsidered his time on the sidelines of the club. Soulscare, who has captured the Red Devils on an interim basis since December 2018 and March 2019, said, "I'm very proud and privileged to have the confidence to bring this club forward, and I hope to leave him. I'm in better shape than I came." Soulscare, passionate about being seen, talked about watching "every second with pride", but would relax with his family in Norway for a while before "working in football" again.
I want him to succeed and I hope I have laid the foundation for that.

Ole Gunnar Solskjaer about his potential successor
Nevertheless: "I will definitely follow the team," he clarified, while announcing his support for the next manager. "I want him to succeed and I hope I have laid the foundation for that." The 48-year-old added in his confident statement: "I did not want to. Congratulations to those in charge. "
"I'm a fan and I wish the best for the players," Soulscare said with tears at the end of the nearly twelve-minute interview. "I hope we've met again. Because if there's a place I watch football, it's Old Trafford."
Also read: End of Nostalgia: Soulscare left the wheel too late