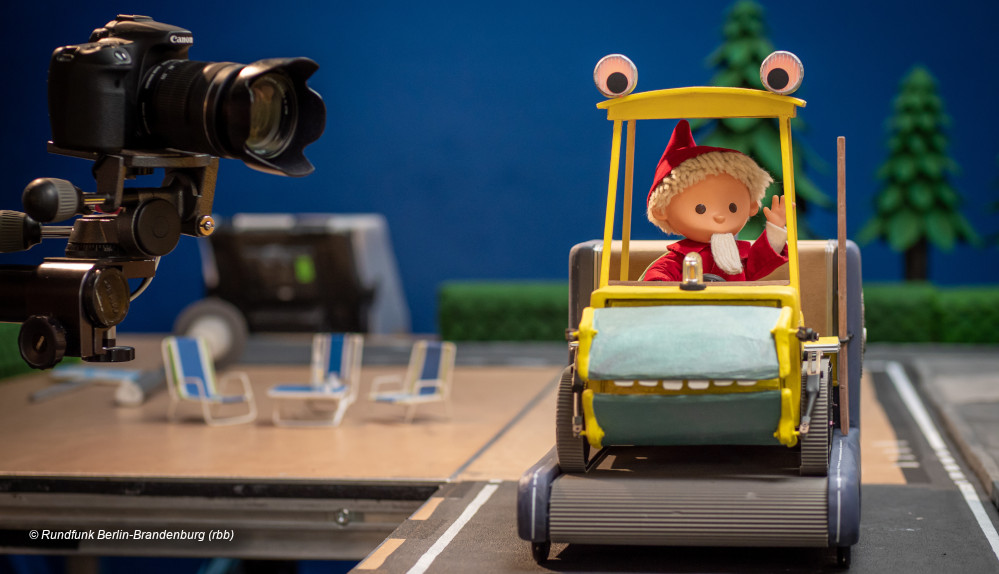 RBB is currently filming five new episodes of Sandmann. It is produced in Kaiserdamm in Berlin-Charlottenburg in a glass studio using elaborate stop-motion technology.
Fans may be curious to know which vehicles the dream sand carrier will use to visit the children this time around, according to the announcer. Sustainability is also important to Sandmann. He drives to a residential property in a recycling vehicle. There children can throw their waste into the "mouth" of the car. Without further ado, your old yogurt pots turn into a beautiful new watering can. Plus, the Sandman flies with a book bus and a drone, drives a solar-powered motorhome to camp and swings through the treetops in a high ropes course. There he will soon meet old friends: Pittiplatsch, Schnatterinchen and Moppi. Together, they experience an exciting climbing adventure. It's the first time Sandman and Pittiplatsch have been in front of the camera together.
Filming is expected to continue until April 2022. The five episodes have been produced since fall 2021 by production company Onehalf Medienproduktion under the direction of Stefan Schumerus for RBB (Editor: Nina Paysen) in co-production with RBB Media. It is the first production of new episodes since 2017.
Sandmann's five new episodes frame bedtime stories and will be broadcast in June 2022 around Pittiplatsch's 60th birthday, which the cheek puck will celebrate on June 17, 2022, at "Unser Sandmännchen" on KiKA, on RBB TV and broadcast on MDR TV. In addition, new stories will also be shown as individual films on various digital media platforms to be clear.
text: RBB / Editor: JN