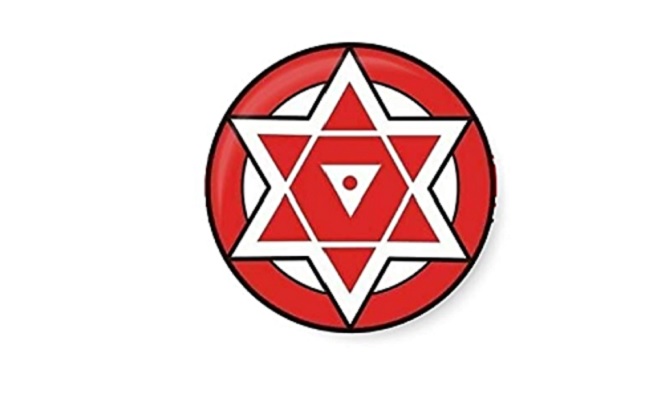 Jana Sena Declares Support for BJP's 'One Nation, One Election' Slogan
In a significant development, Jana Sena, a regional political party in Andhra Pradesh, has announced its support for the Bharatiya Janata Party's (BJP) 'One Nation, One Election' slogan. This move has the potential to reshape the political landscape in the state and the country as a whole.
Nadendla Manohar, the chairman of Jana Sena's political affairs committee, confirmed the party's readiness to participate in combined elections. This decision comes after discussions between the BJP's top leaders and Jana Sena chief, Pawan Kalyan.
Highlighting the importance of a broader national discussion on the issue, the Jana Sena party emphasized the need to address the logistical and constitutional challenges of implementing combined elections. The party plans to clarify its stance once the election schedule is officially announced.
Supporting Jana Sena's stance on the issue, Daggubati Purandheswari, the BJP's Andhra Pradesh unit president, stated that political parties must be willing to accept the concept of combined elections. However, she expressed her unawareness of any specific program for a special session of Parliament to discuss combined elections or any other related matters.
The upcoming session holds significant importance as it may shed light on the government's plans regarding combined elections. Political parties and observers are eagerly waiting to see what unfolds during the session and how it may shape the future of Indian elections.
'One Nation, One Election' has been a topic of much debate and speculation in recent times. Advocates argue that it will bring stability and save resources, while critics point out the potential erosion of states' rights and the need for separate mandates. The issue has gained traction across the country, with discussions and debates taking place at various levels.
As the political climate evolves, it remains to be seen how parties and stakeholders navigate this contentious issue. The Jana Sena's support for 'One Nation, One Election' indicates that it may gain momentum in the coming months. Stay tuned to Bio Prep Watch for the latest updates on this topic and other developments in the political arena.