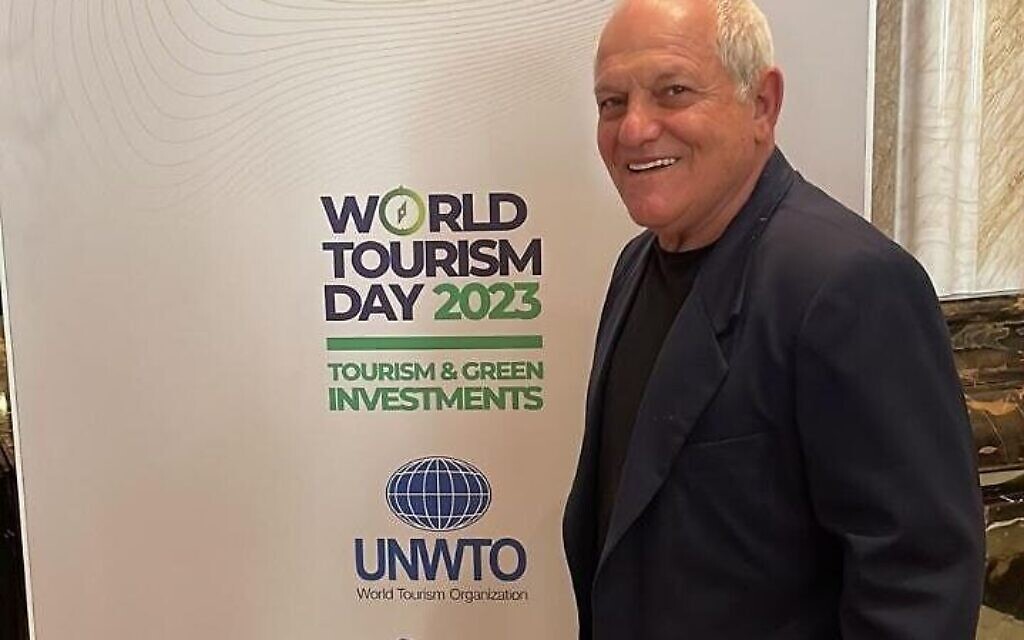 In a significant development highlighting improving relations between Israel and Saudi Arabia, Israeli Tourism Minister Haim Katz led a delegation to the kingdom for a United Nations conference. This marked the first time an Israeli minister visited Saudi Arabia, signaling a potential normalization deal between the two nations.
Katz expressed his delight at being warmly received by Saudi officials during the historic and exciting visit. The Israeli delegation's visit to Saudi Arabia followed a previous visit by another Israeli delegation to the UNESCO World Heritage Committee meeting.
The United States has been actively involved in brokering an agreement between Israel and Saudi Arabia. The mounting efforts towards normalization demonstrate a significant shift in political alliances in the Middle East.
During his visit, Minister Haim Katz highlighted the potential of tourism as a bridge between nations, promoting economic progress and enhancing diplomatic relations. This emphasis on bolstering tourism suggests that both countries are eager to explore the economic benefits that can arise from improved ties.
In a show of progress, Saudi Arabia had previously allowed an Israeli gaming team to participate in the video game version of the FIFA World Cup. This move suggested a willingness to engage with Israeli entities beyond the realm of traditional diplomacy.
The increased exchanges between Israeli and Saudi officials further emphasize the changing dynamics in the region. Communications Minister Shlomo Karhi is set to visit Saudi Arabia next week, followed by Knesset Economic Affairs Committee chairman David Bitan. These visits reflect the growing cooperation and dialogue between the two nations.
Saudi Arabia's previous restrictions on Israeli officials attending conferences in the country have been notably relaxed, highlighting a shift in attitude. Observers believe that these recent developments are paving the way for future agreements and collaborations in various sectors between Israel and Saudi Arabia.
As Israel and Saudi Arabia move closer to a potential normalization deal, all eyes remain on the United States to see if they can successfully mediate in brokering an agreement. The political landscape in the Middle East continues to evolve, and these groundbreaking visits by Israeli officials to Saudi Arabia certainly contribute to the ongoing discussions surrounding regional cooperation.