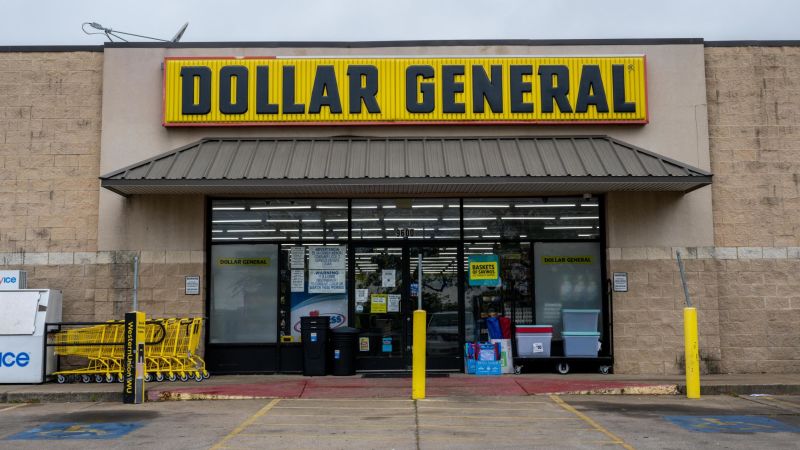 Dollar General, the popular discount store chain, has made a significant change in its leadership by rehiring its former CEO, Todd Vasos. This move comes in an effort to revive the struggling business, which has seen slowing growth and faced various challenges in recent times. Vasos returns to the position after retiring in 2022 and replaces Jeff Owen, who held the CEO position for less than a year.
The decision to bring back Vasos was deemed necessary by Dollar General to restore stability and confidence in the company. It is hoped that his previous experience and successful track record with the retailer will help steer the business in the right direction. The news of Vasos' return has been well-received by investors, with shares of Dollar General surging in after-hours trading following the announcement.
The challenges faced by Dollar General under Owen's leadership have been evident. Since he took over as CEO in November last year, the company has seen slowing growth. In August, Dollar General lowered its sales and profit outlook for the year, citing weaker consumer spending and increasing theft as key factors. Additionally, workers have raised concerns about federal safety violations and incidents of violence at the chain.
External economic factors have also contributed to Dollar General's downturn. Higher costs of living and cuts in SNAP payments have impacted consumer spending, affecting the company's performance. However, during Vasos' previous tenure as CEO, Dollar General significantly increased its market capitalization, expanded its store base, and saw annual sales rise. It is hoped that Vasos' experience and leadership will help the retailer regain its strength and operational excellence.
The leadership shakeup at Dollar General has been applauded by at least one Wall Street analyst, who believes that it could reinstate confidence in the retailer. The appointment of Vasos signifies a shift towards a more experienced and proven leader, which may help to address the challenges faced by the company.
As Dollar General charts its path forward under Vasos' leadership, it remains to be seen how the retailer will navigate the current retail landscape and overcome the obstacles it faces. With a focus on operational excellence and a proven track record, Vasos aims to guide Dollar General back to its position of strength in the marketplace. Only time will tell if this move will lead to a successful revival for the discount store chain.