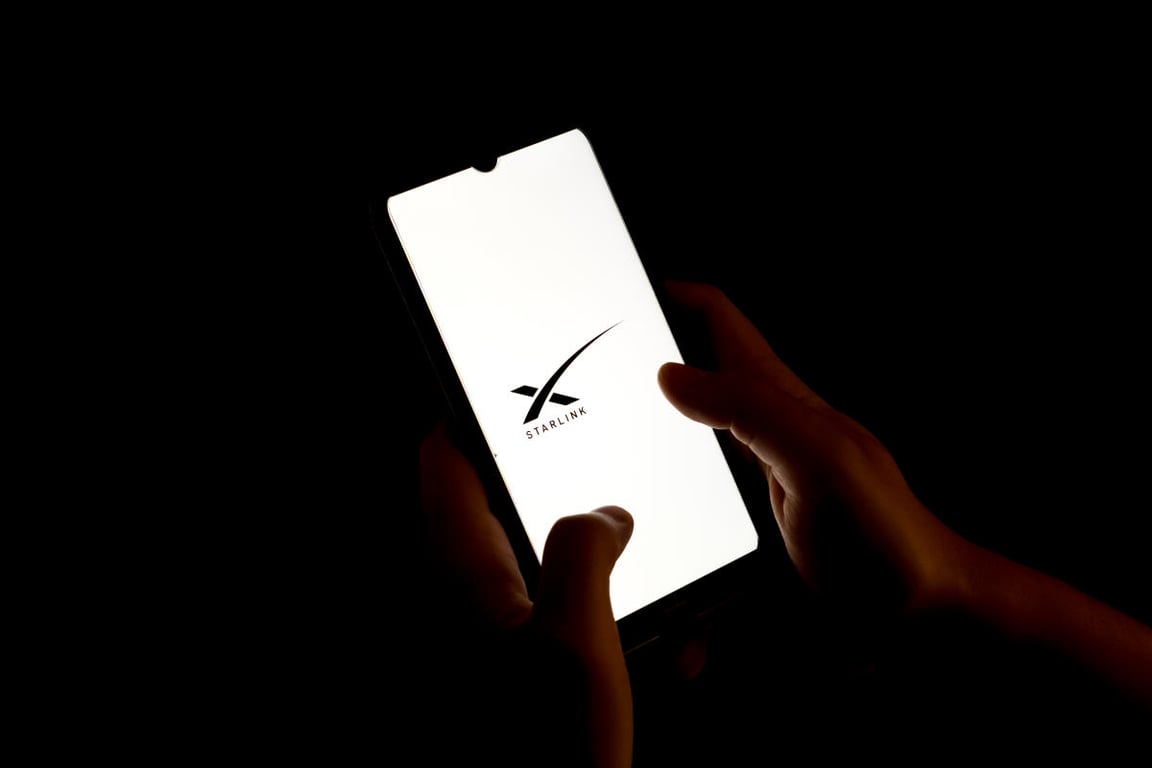 Starlink Announces Launch of Direct-to-Cell Satellite Cellular Service
Starlink, the satellite internet company owned by Elon Musk's SpaceX, is gearing up to revolutionize the way we access cellular services with its new offering called Direct-to-Cell. This groundbreaking service will ensure ubiquitous access to texting, calling, and browsing, promising to connect users seamlessly no matter where they are.
One of the key features of Direct-to-Cell is its ability to connect with Internet of Things (IoT) devices through the LTE standard. This means that users can now expect hassle-free communication with their smart devices, irrespective of their location. This feature opens up a whole new realm of possibilities for IoT applications, making Starlink a game-changer in the field.
To ensure wide coverage across the United States, Starlink has partnered with T-Mobile, one of the leading cell service providers. This partnership will give T-Mobile "near complete coverage" of the country, ensuring that users can enjoy uninterrupted connectivity wherever they go.
Exciting news was announced by Elon Musk, the CEO of SpaceX, who revealed that Starlink V2 is set to launch this year on select mobile phones and Tesla vehicles. This means that soon, users will be able to access Direct-to-Cell services directly on their mobile devices and even in their Tesla cars, further enhancing the convenience and accessibility of Starlink's offerings.
However, making Direct-to-Cell a reality has not come without its challenges. The existing Starlink satellite constellation is not compatible with the new cell service. As a result, Starlink plans to launch a new series of microsats equipped with the necessary eNodeB modems to support the Direct-to-Cell service. This step showcases Starlink's commitment to delivering cutting-edge technology and improving user experience.
While Starlink gears up for the highly-anticipated launch of Direct-to-Cell, it faces competition from other industry players. Apple has introduced its Emergency SOS via Satellite feature, which enables users to send texts from orbit during emergencies. Additionally, Qualcomm's Snapdragon Satellite offers a similar service. With these competitors in the market, it's clear that satellite cell service is becoming a focus for innovative technologies.
Charles Miller, CEO of Lynk Global, a prominent player in the satellite industry, believes that satellite cell service has the potential to become the "biggest category in satellite." This statement highlights the intense competition that lies ahead in this evolving market.
As Starlink prepares to introduce Direct-to-Cell to the world, it is poised to disrupt the cellular service landscape, offering seamless and wide-ranging connectivity to its users. With its strategic partnership with T-Mobile and the promise of compatibility with mobile devices and vehicles, Starlink is set to make its mark in the satellite cell service industry.