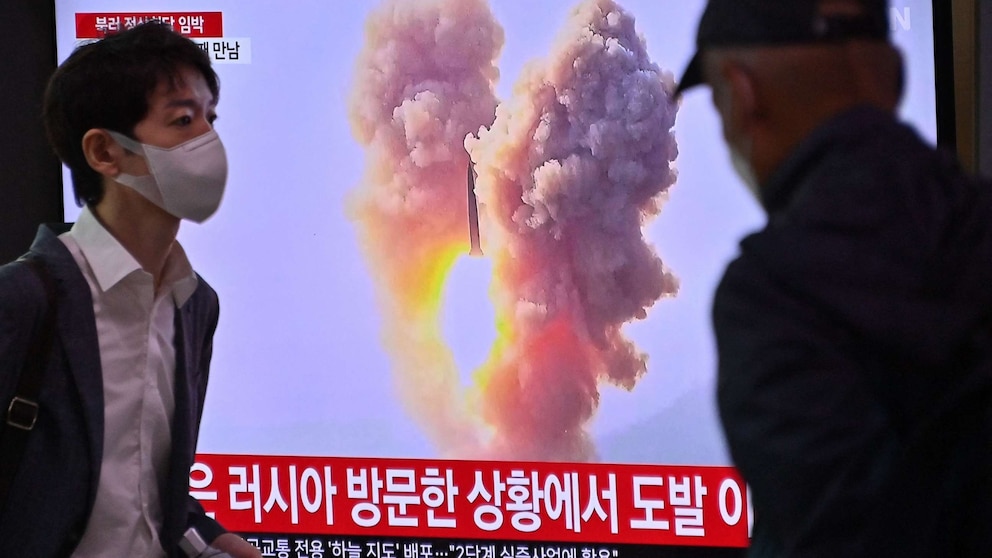 North Korea Fires Possible Ballistic Missile amid Kim Jong Un's Meeting with Vladimir Putin
In a recent development, North Korea has reportedly launched a possible ballistic missile on Wednesday, according to Japan's Ministry of Defense. The missile launch comes at a crucial time as North Korean leader Kim Jong Un is currently visiting Russia for a high-stakes meeting with President Vladimir Putin.
The South Korean military's Joint Chiefs of Staff has confirmed the detection of two short-range ballistic missiles fired from the Sunan area into the East Sea. This provocative move by North Korea has raised concerns among neighboring countries and the international community.
Given the escalating tensions, South Korea has taken immediate action by heightening surveillance and vigilance in anticipation of potential additional missile launches. The country is also closely cooperating with the United States to address this situation effectively.
This incident marks an alarming development in the already fragile security situation on the Korean Peninsula. The international community is closely monitoring the situation to assess the potential implications and response strategies.
As this is an ongoing and developing story, Bio Prep Watch will continue to provide updates on the situation as more information becomes available. Stay tuned for the latest developments on this critical issue.