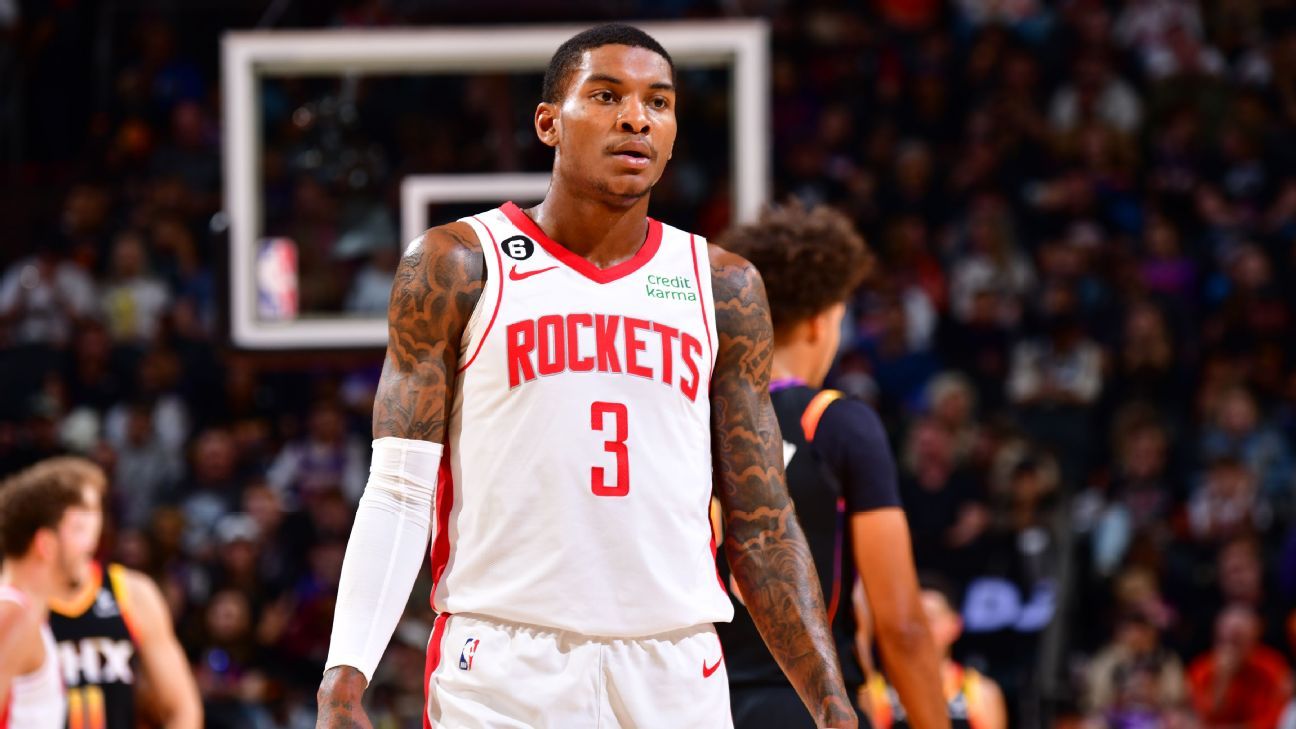 Houston Rockets guard Kevin Porter Jr. made headlines yesterday as he appeared in court for his arraignment on felony assault and strangulation charges. The charges stem from an alleged attack on his girlfriend at a New York City hotel. Prosecutors shocked the courtroom by revealing the extent of the woman's injuries, which included a fractured neck vertebra and a cut above her eye.
During his court appearance, Porter pleaded not guilty and was released on $75,000 bail. However, the judge issued an order for him to stay away from the alleged victim. Assistant Manhattan District Attorney Mirah Curzer emphasized the seriousness of the case, describing it as a serious domestic violence matter. She also pointed out that Porter has a history of abusing the woman, citing a previous incident where he rammed his car into hers.
The NBA player is due back in court in October, which adds a layer of uncertainty as the Rockets continue their preseason games. It remains to be seen how this legal battle will affect Porter's standing with the team and his future in basketball.
The alleged victim, Gondrezick, is a former WNBA player and currently a free agent. In addition to her basketball career, she also works as an actress and model. The incident has sent shockwaves through both the sports and entertainment industries, raising concerns about the safety of women in relationships with athletes.
The Rockets released a brief statement acknowledging the incident and stating that they are currently gathering information. They did not provide any further comments on the matter. This has left fans and observers wondering how the team will handle the situation and if any disciplinary action will be taken against Porter.
This is not the first time Porter has made headlines for off-court issues. In 2020, he was arrested for possession of a loaded handgun and marijuana. He also had an altercation with the Cavaliers' general manager, resulting in his trade to the Rockets. Additionally, Porter has faced fines for violating COVID-19 protocols and a suspension for a heated altercation with his former coach.
Despite these controversies, Porter had a successful season in 2020, earning a contract extension with the Houston Rockets. However, his future with the team and in the NBA as a whole may now be in jeopardy. As the legal proceedings continue, fans, teammates, and league officials await further developments in this troubling case.