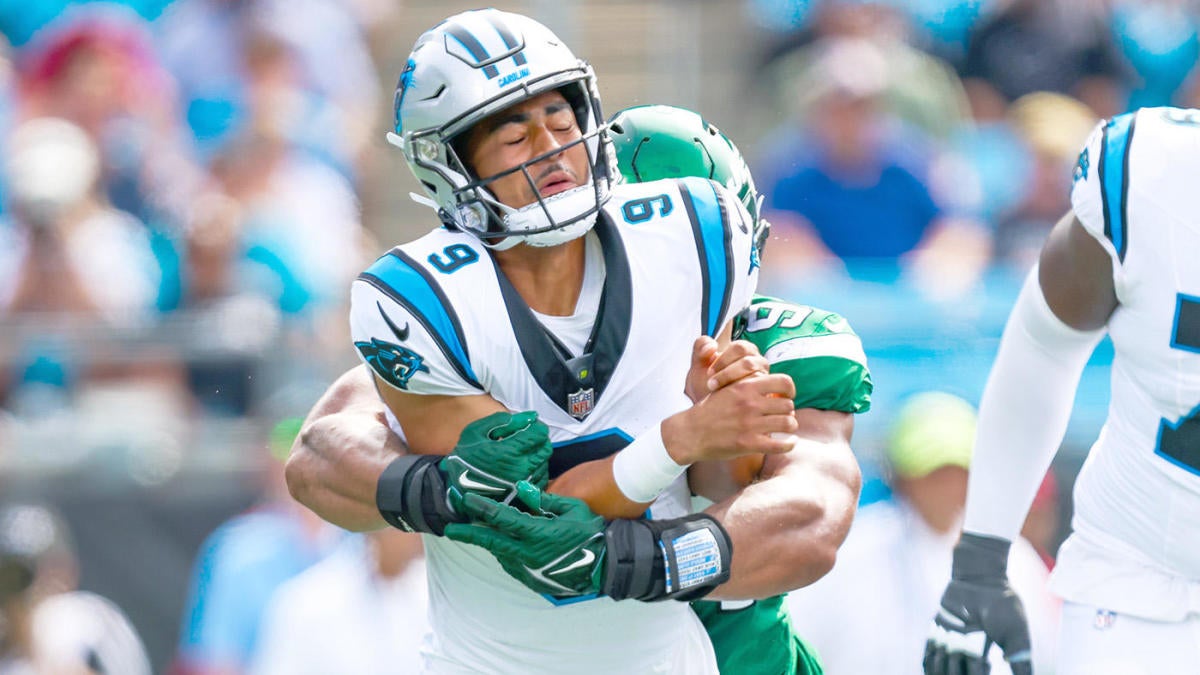 In Week 1 of the NFL preseason, all eyes were on the rookie quarterbacks as they made their professional debuts. Bio Prep Watch provides a roundup of how each drafted quarterback performed in their first game, with many facing challenges and delivering mixed results.
Some rookies showed promise and potential, while others struggled to find their footing on the field. The first overall pick, Young, completed 4 of 6 passes for a total of 21 yards, but he also endured some hard hits from the opposing defense.
Stroud, the second overall pick, faced a setback in his debut by throwing an interception. He finished the game with a completion percentage of 50%, going 2 of 4 for a total of 13 yards.
Richardson, the fourth overall pick, displayed some potential with 67 passing yards, but unfortunately had an interception. He also had a touchdown pass taken away, which was a disappointing turn of events.
Levis, the 33rd overall pick, had a tough end to his first game as he threw a game-ending interception. However, he showed some promise by completing 9 of 14 passes for a total of 85 yards.
Hooker, the 68th overall pick, was unable to play due to injury, leaving fans and coaches eager to see his potential in future games.
The 127th overall pick, Haener, is expected to make his debut for the Saints in the next game, adding to the anticipation surrounding the rookie quarterback.
Bennett, the 128th overall pick, had a solid debut, leading the Rams to a touchdown drive. He finished the game with a completion rate of 54.5%, going 6 of 11 for 53 yards.
O'Connell, the 135th overall pick, is set to make his debut for the Raiders in their upcoming game, adding to the excitement surrounding his performance.
Tune, the 139th overall pick, showcased his skills by completing 13 passes for a total of 135 yards. He had a touchdown to his name but unfortunately threw an interception as well.
Thompson-Robinson, the 140th overall pick, had an impressive debut by completing 90% of his passes, going 9 of 10 for 101 yards and a touchdown.
Clifford, the 149th overall pick, gave a standout performance with 208 passing yards and two interceptions. Despite the interceptions, his strong performance left a lasting impression.
Hall, the 164th overall pick, faced a challenging debut, managing only 37 passing yards and constant pressure from the opposing defense.
McKee, the 188th overall pick, showcased his confidence in the pocket by finishing the game with 148 passing yards and no touchdowns.
As for Duggan, the 239th overall pick, fans and onlookers are still awaiting his debut as he did not play in the preseason opener.
With the preseason underway, these rookie quarterbacks are looking to continue improving and make a name for themselves in their respective teams' lineups. Fans and experts will be closely watching their progress as they strive to make their mark in the NFL.