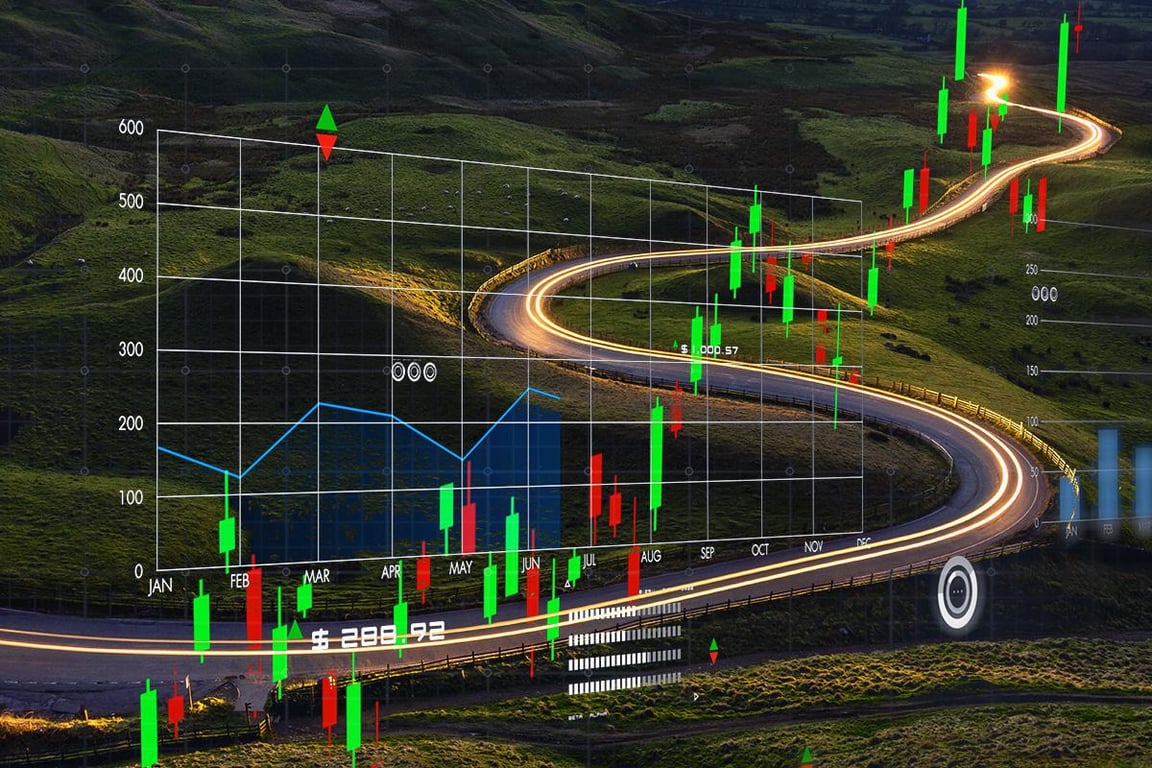 Title: Fed Chair's Speech Reverses Market Sentiment, Creates Volatility
In a surprising turn of events, the initial positive sentiment surrounding Federal Reserve Chair Jay Powell's speech has quickly evaporated, causing a sell-off in bonds and a surge in the DXY. This unforeseen change in market direction has also had a negative impact on cryptocurrencies, which have been greatly affected by the shifting interest rates.
Investors are now bracing themselves for a potential 25 bps hike at the upcoming November meeting, as the Fed Funds futures market is currently pricing it in. With this in mind, experts are advising caution and expecting further negative price action during an illiquid trading period.
Turning our attention to the political landscape, the recent Republican Presidential debate failed to produce any standout candidates. As a result, former President Trump continues to dominate both the polls and the news cycle, solidifying his hold on the party.
Meanwhile, Congressional staffers are hard at work to avoid a government shutdown by passing 12 bills or a Continuing Resolution after Labor Day, which falls on October 1st.
In terms of market performance, the S&P 500 managed a modest 0.82% increase during the week, while the Nasdaq exhibited stronger growth, climbing 2.26%. However, Bitcoin experienced a slight dip of 0.89%.
The month of August has presented several challenges for equities, primarily due to rising yields and the economic struggles in China. Although Fed Chair Jerome Powell's speech at the Jackson Hole Symposium provided some reassurance that rates will not be raised in September, Head of Research Tom Lee remains cautious, predicting a down month for the market.
According to Head of Technical Strategy Mark Newton, a bullish view on equities can only materialize if rates decrease; however, his analysis suggests that rates will not drop in the immediate-term. While this poses a challenge, some experts suggest that it may be an opportune time to add risk to investment portfolios, albeit cautiously, considering typical August seasonality.
Furthermore, there are indications of a potential divergence between equities and higher rates, hinting that the impact of rising rates on stocks may be limited. This is reinforced by the massive outflow of $1.8 billion from the iShares long-term ETF, TLT, which indicates a shift in investor sentiment and potentially signals a bottoming-out period for stocks.
As the financial markets continue to navigate these uncertain times, investors are advised to closely monitor developments and make informed decisions based on the changing dynamics of the economy and financial landscape.
(end of article: word count – 404)