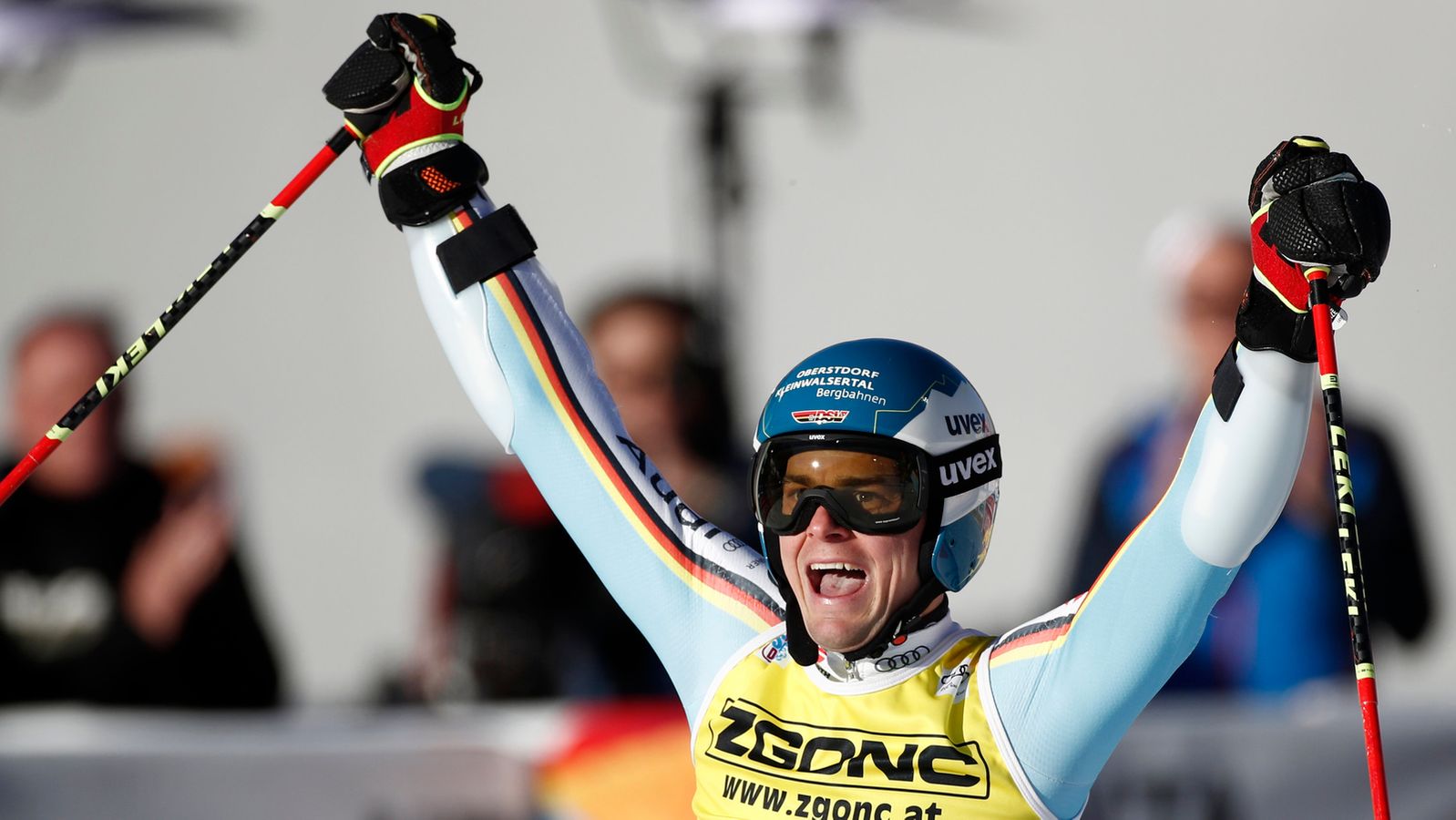 Gran Riza, big laugh. According to Alexander Schmidt, the track title of the World Cup in Alta Padia really stands for that. After two strong runs, he was only defeated by 27-year-old Italian Luca de Alibrantini and first-grader Marco Odermat (Switzerland) in the grand slalom.
Schmidt rode the "podium" in his specialty field for the first time at the giant slalom classic in Alta Padia. Allgäu ran to third place with a very aggressive, sometimes almost playful performance on the track.
Schmidt finished second in 0.08 seconds
Schmidt was 1.09 seconds short of Switzerland's season dominator Odermat, who won his third race in the fourth race. He finished second 0.08 seconds faster than vice-world champion de Alibrantini Schmidt. "I kept my nerve and did my thing," says Alcove's native.
Alpine boss Wolfgang Meyer took off his hat. "It was a brutal tough race and a great performance," he said: "For the first time he was one of the best in the world – no one went out or was lucky. He was announced!"
"It's just madness and dream. It means a lot to me. I'm over the moon." Alexander Schmidt
This is the first stage for the German Sky Association (DSV) in the giant slalom since Stephen Louis' victory at Beaver Creek three years ago. Schmidt was third before the final. After his first run at BR, "the starting position is very good," Schmidt said. Schmidt was third fast there. "But the time intervals are very close. I'm not allowed to start arithmetic right now and should use my opportunity."