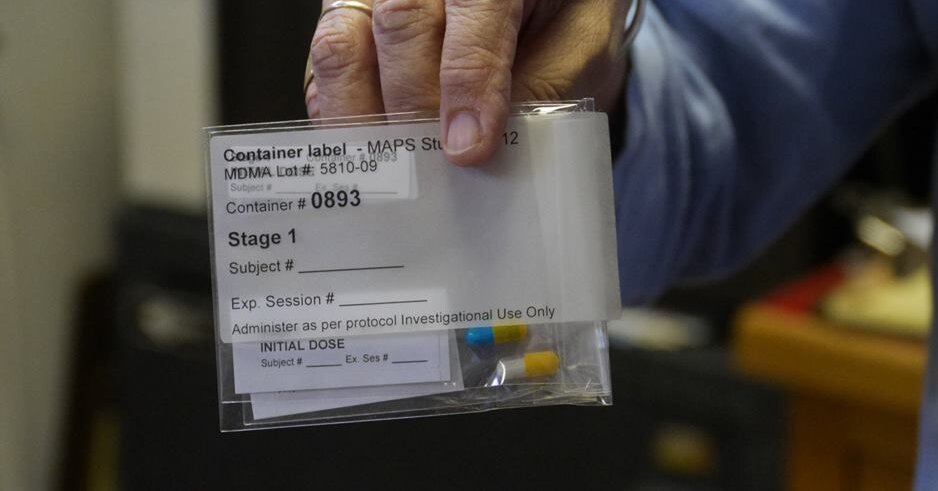 MDMA-Assisted Therapy Shows Promise in Treating PTSD, Study Reveals
In a groundbreaking new study, MDMA-assisted therapy has demonstrated effectiveness in reducing symptoms of post-traumatic stress disorder (PTSD). The results of this study, conducted by MAPS Public Benefit Corporation, a company specializing in prescription psychedelics, may lead to the approval of MDMA as a treatment for PTSD when combined with talk therapy.
The study's findings, published on Thursday, provide a glimmer of hope for the approximately 5 percent of the adult population in the United States afflicted by PTSD each year. If approved by the Food and Drug Administration (FDA), MDMA-assisted therapy would mark the first new treatment for PTSD in over two decades.
Currently, the conventional therapies and medications available for PTSD only benefit around 50 percent of patients, leaving a significant number of individuals without viable options. The need for alternative treatments that can help those who have not responded to current methods has become increasingly apparent.
Berra Yazar-Klosinski, the senior author of the study and the chief scientific officer at MAPS Public Benefit Corporation, believes that the results offer much-needed hope for individuals battling the debilitating symptoms of PTSD. This innovative approach has the potential to drastically improve the lives of countless sufferers.
Dr. Stephen Xenakis, a psychiatrist and executive director of the American Psychedelic Practitioners Association, who was not involved in the study, stresses the importance of finding more effective treatments for PTSD. He highlights the limited success rate of current therapies and medications and emphasizes the urgency to explore different avenues to help those affected by the disorder.
The study's positive outcomes underline the need for increased research and development in the field of PTSD treatment. The potential approval of MDMA-assisted therapy as a mainstream treatment option signifies a shift towards more innovative and personalized solutions for mental health conditions.
If MDMA-assisted therapy gains FDA approval, it could revolutionize the way PTSD is treated, offering hope and relief to individuals who have long struggled with the disorder. This breakthrough study paves the way for a brighter future for PTSD patients, providing them with a newfound sense of optimism and the possibility of a life free from the grips of trauma.