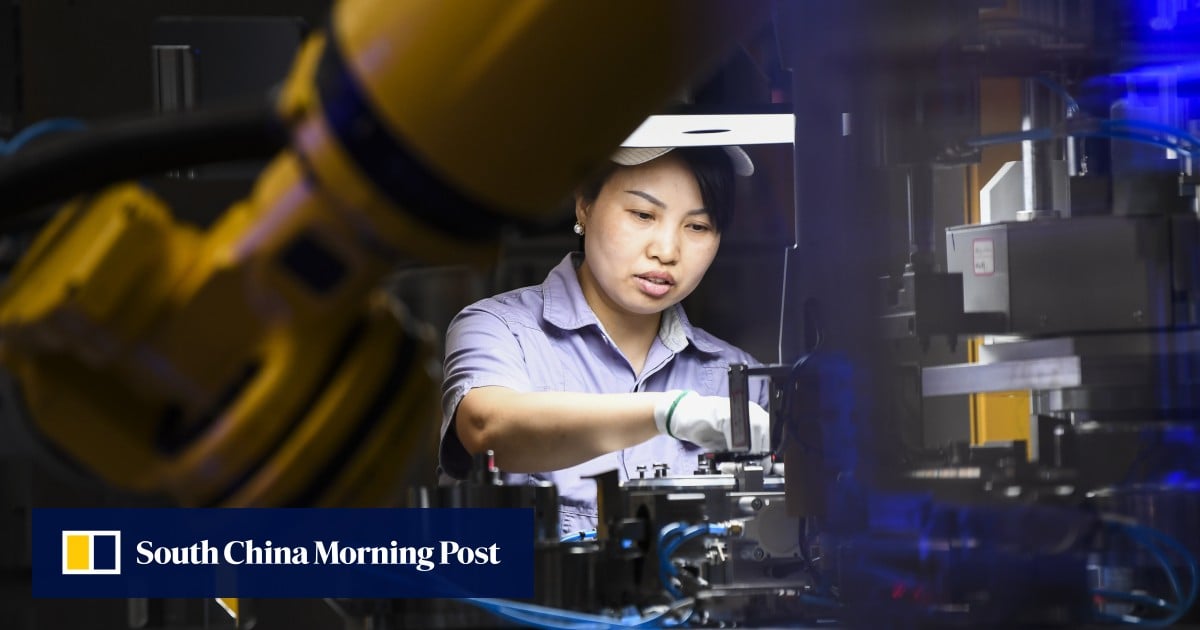 Title: China's Factory Activity Surprisingly Expands, Boosting Hopes of Economic Recovery
In a surprising turn of events, China's factory activity unexpectedly expanded in August, signaling that official efforts to boost growth may be taking effect. According to a private-sector survey conducted by Caixin and S&P Global, the manufacturing purchasing managers' index (PMI) rose to 51.0, surpassing analysts' forecasts and reaching its highest level since February.
The Caixin PMI primarily focuses on export-oriented firms in the coastal regions, and its positive reading indicates that efforts to revive the economy are having a positive impact on these companies. This is a stark contrast to the official PMI, which measures manufacturing activity across China and showed contraction for the fifth consecutive month.
Analysts caution that while the unexpected expansion in factory activity is promising, it is still too early to determine if the overall economy has significantly recovered. They point to a worsening property downturn and weakness in household consumption as key factors that could hinder sustained growth.
The mixed picture presented by these conflicting surveys underscores the complexity of China's economic landscape. While the Caixin PMI offers hope for the export-oriented manufacturing sector, the official PMI paints a bleaker picture. This disparity may reflect the challenges faced by domestic companies, which play a crucial role in China's economic stability.
Given the uncertainties, expectations for more stimulus measures to bolster the economy remain high. The Chinese government has already implemented a range of measures, including tax cuts, targeted lending, and infrastructure spending, to stimulate consumption and investment. These efforts, combined with the unexpected expansion in factory activity, may provide additional support for new economic stimulus measures.
China's economic indicators are closely watched by global markets, as the country plays a vital role in driving global growth. Any signs of a sustained recovery in China's manufacturing sector could have positive implications for the global economy, particularly for countries heavily reliant on Chinese demand for their exports.
As the situation continues to unfold, stakeholders will closely monitor China's economic data. The unexpected expansion in factory activity provides a glimmer of hope, but it remains to be seen if this can translate into a broader economic recovery.