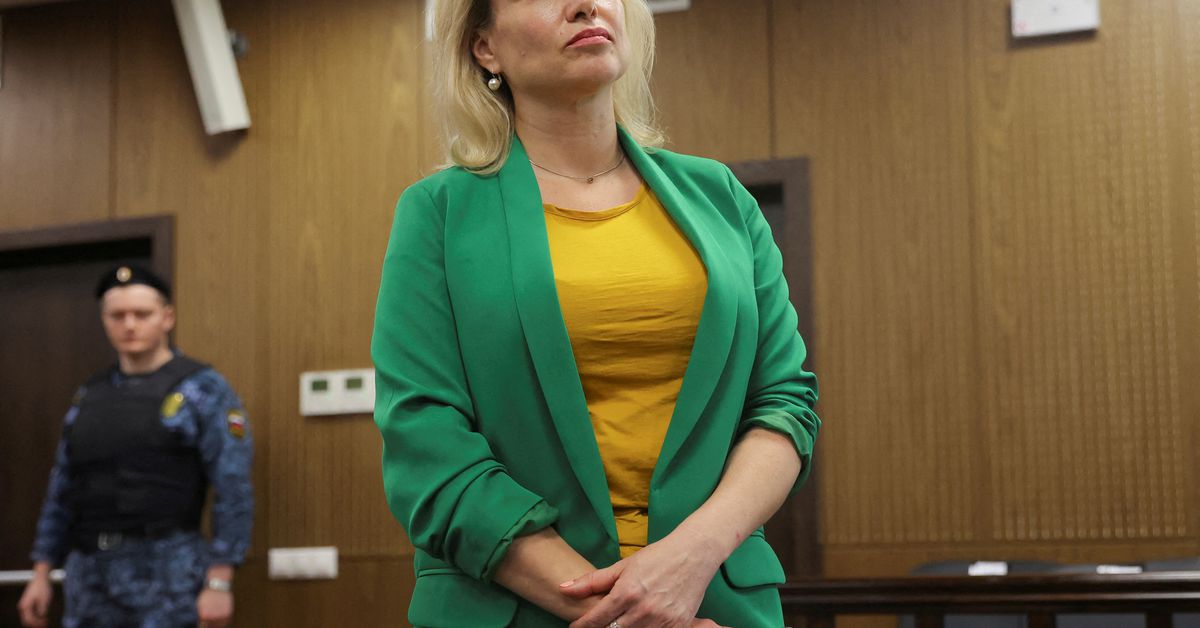 Former Russian TV journalist Marina Ovsyannikova has been sentenced to eight and a half years in jail in absentia. Ovsyannikova gained worldwide attention for her anti-war protest on live state television, staging the demonstration less than three weeks after Russia invaded Ukraine. However, her actions led to criminal prosecution for spreading knowingly false information about the Russian Armed Forces.
During the July 2022 protest, Ovsyannikova held up a poster that called President Vladimir Putin a murderer and referred to his soldiers as fascists. As a result of the backlash, Ovsyannikova fled Russia with her daughter to an unspecified European country a year ago, after managing to escape from house arrest.
The case against Ovsyannikova was brought under laws introduced after Russia's invasion of Ukraine, which criminalized the act of "discrediting" the armed forces or spreading false information about them. Ovsyannikova has described the charges against her as "absurd and politically motivated." She maintains her innocence and refuses to retract her words.
This recent verdict has raised concerns about freedom of speech and press in Russia. Critics argue that the case against Ovsyannikova further restricts journalists' ability to report and express their opinions freely. The verdict serves as a reminder of the challenges faced by those who dare to disagree with the Russian government's official stance.
It is worth noting that Ovsyannikova is not the only journalist facing such consequences. In recent years, several journalists have been silenced or imprisoned for their critical views on the government or its actions. This trend calls into question Russia's commitment to upholding freedom of speech and press.
The international community has also criticized the conviction of Ovsyannikova. Human rights organizations and media watchdogs have expressed concern over the shrinking space for independent journalism in Russia. They argue that the case highlights a broader pattern of suppressing dissenting voices in the country.
The verdict against Marina Ovsyannikova serves as a stark reminder of the challenges faced by journalists and activists seeking to express their opinions in Russia. It raises important questions about the state of freedom of speech and press in the country and the need for greater protection of journalists' rights.