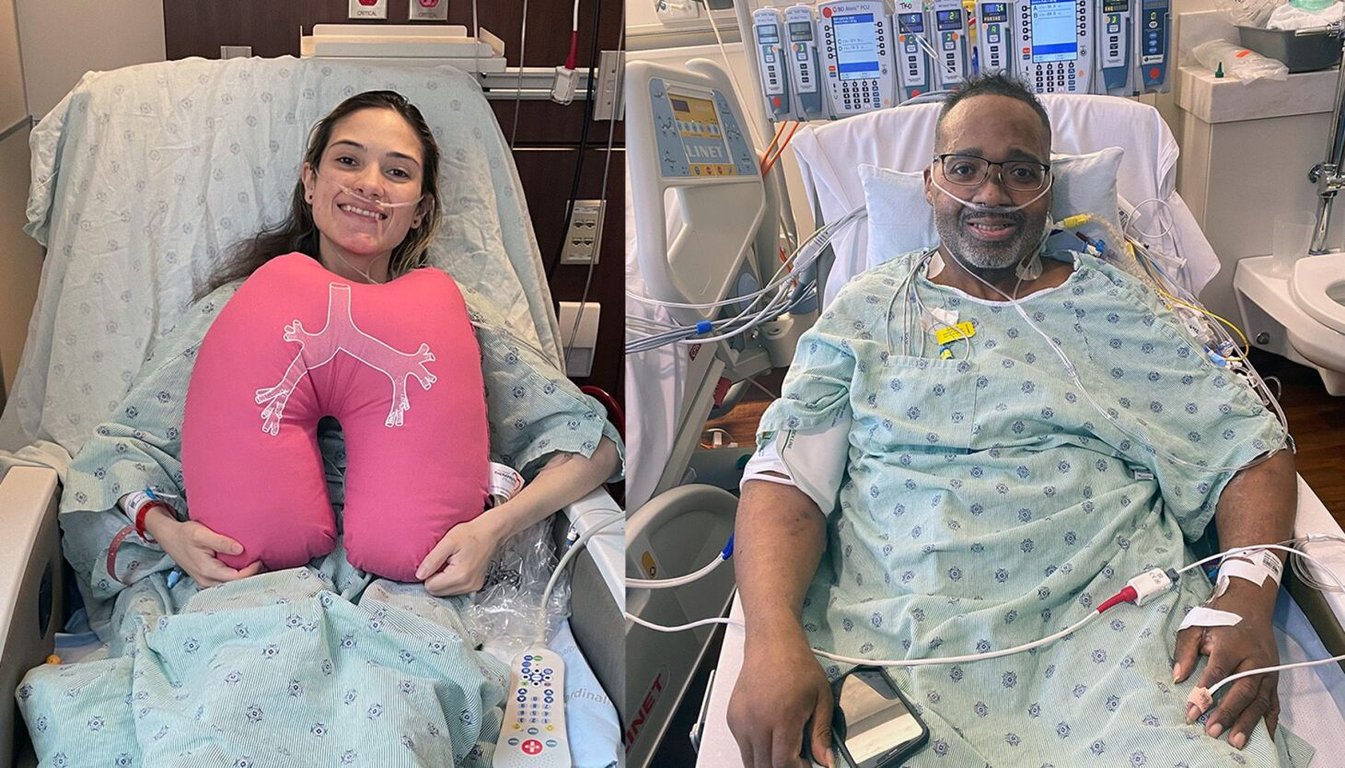 Cook County Commissioner Dennis Deer recently underwent a life-saving double lung transplant at Northwestern Memorial Hospital. The surgery, which was particularly complex due to his rare genetic condition called situs inversus, was a success. Deer's condition means that the organs in his chest and abdomen are in the mirror image of those in a typical patient. This rare condition often goes unnoticed until a patient seeks medical attention for a different issue.
Remarkably, Deer was not the only patient with situs inversus to receive a double lung transplant at Northwestern within a month. Yahaira Vega, another individual with this rare condition, also underwent the procedure successfully. In addition to situs inversus, Vega also had a rare disorder called primary ciliary dyskinesia, which causes mucus buildup in the airway.
Thanks to these life-saving surgeries, both Deer and Vega can now breathe easier and are filled with gratitude for the second chance at life they have been given. Deer, in particular, is determined to raise awareness about organ donation and improve access to transplant healthcare for those in need.
With a focus on organ donation advocacy, Deer wants to ensure that more people have access to life-saving transplants. He recognizes the importance of raising awareness about the need for organ donors and is committed to encouraging individuals to sign up as donors. Deer also aims to improve access to transplant healthcare, especially for those from underserved communities who may face additional barriers in receiving the care they need.
Deer's journey towards receiving his double lung transplant has highlighted not only the power of modern medicine but also the importance of organ donation. By sharing his story, Deer hopes to inspire others to consider becoming organ donors and help save more lives.
In conclusion, the successful double lung transplants of both Commissioner Dennis Deer and Yahaira Vega at Northwestern Memorial Hospital have brought attention to the rare condition of situs inversus. These surgeries have given Deer and Vega a new lease on life, and they are now focused on raising awareness about organ donation and improving access to transplantation healthcare for those in need.