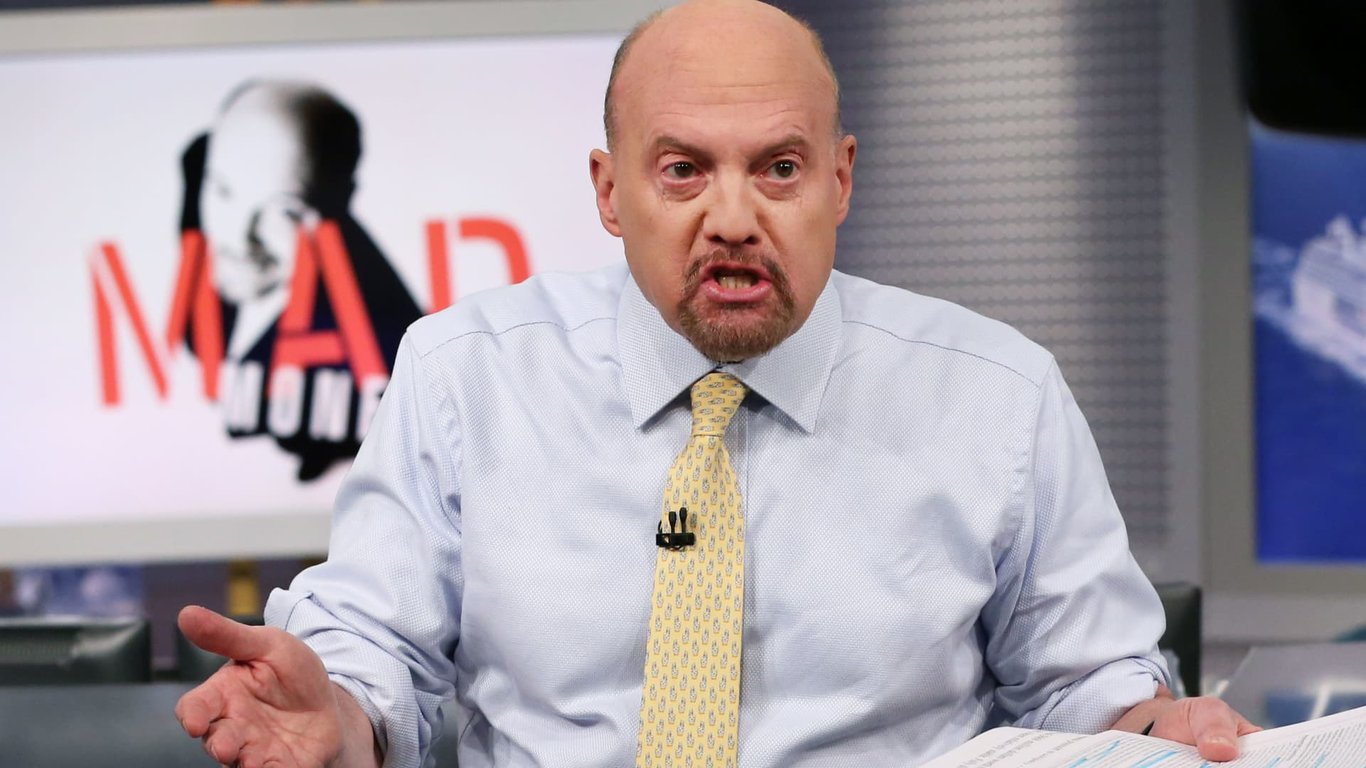 Title: Oil Price Decline Sparks Potential Stock Market Rally, Says CNBC's Jim Cramer
Subtitle: Stock market indexes show gains as crude oil prices drop, hinting at a potential October rally.
In a recent analysis, CNBC's Jim Cramer speculates that a downturn in oil prices could lead to a rally in the stock market. This comes as crude oil prices fell after reaching their highest level in over a year, prompting investors to shift their focus to other sectors.
As evidence of this potential upswing, major stock market indexes experienced gains, with the S&P 500 adding 0.59%, the Nasdaq Composite jumping about 0.83%, and the Dow Jones Industrial Average climbing 0.35%. Cramer believes that the recent rebound could mark the beginning of a promising rally, drawing comparisons to past market upturns that saw a pivot up and a break in bearish indicators, specifically crude oil prices.
Highlighting Wednesday's intraday pivot, Cramer points to the major indexes' ability to recover and cut their losses as a reason for optimism. This rebound suggests that investors may increasingly view the current market conditions as an opportunity for growth and potential profitability.
Interestingly, Cramer acknowledges that historically, September is typically a poor month for the market. However, given a calendar shift and historical patterns, he suggests a potentially bountiful October if the seasonal trend holds true. This optimism stems from patterns and shifts in market behavior during the fall season.
As investors continue to navigate the ever-changing landscape of the global economy, the shift in focus from crude oil prices to other sectors provides a glimmer of hope for a market rally. With recent gains seen across major stock market indexes and Cramer's analysis pointing to potential upcoming opportunities, all eyes are on the market as investors eagerly await the start of October.
In conclusion, CNBC's Jim Cramer suggests that the recent decline in oil prices could ignite a stock market rally. With major indexes experiencing gains and historical patterns showing potential promise for the upcoming month of October, investors eagerly anticipate whether the market will continue its upward trajectory. Stay tuned for further updates as market dynamics unfold.