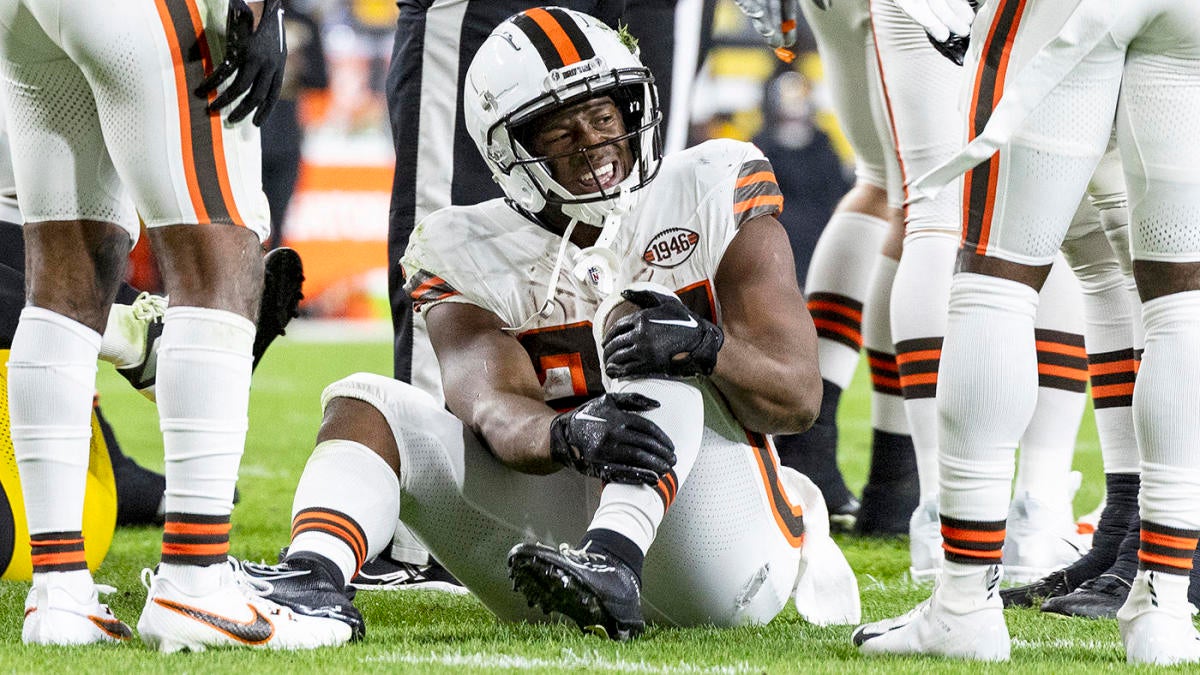 Cleveland Browns suffer first defeat of the season and lose star running back to injury
In a heartbreaking turn of events, the Cleveland Browns suffered their first defeat of the season on Monday night against the Pittsburgh Steelers. To make matters worse, their star running back, Nick Chubb, sustained a significant knee injury during the second quarter and had to be carted off the field.
The extent of Chubb's injuries, according to NFL Media, includes multiple torn ligaments, which means he will be out for the rest of the season. This is a devastating blow for the Browns, as Chubb has been a crucial part of their offense and a key contributor to their success.
With Chubb out of the picture, the team will now turn to backup running back Jerome Ford to take on a more prominent role. Ford showcased his skills in the game against the Steelers, rushing for an impressive 106 yards. Although he performed well, filling Chubb's shoes will undoubtedly be a daunting task.
Recognizing the importance of finding a suitable replacement, the Browns are exploring various options. One possibility is bringing back former Browns player Kareem Hunt, who is currently a free agent. Hunt has proven himself in the past and could provide the team with the necessary support in Chubb's absence.
Another potential option is Leonard Fournette, who, like Hunt, remains unsigned after the offseason. Fournette's experience and talent could make him an attractive choice for the Browns.
The team is also keeping a close eye on Cam Akers, who is reportedly on the trading block with the Los Angeles Rams. Akers has shown promise and could be a good fit for the Browns' offensive system.
Additionally, the Browns could explore a trade for Jonathan Taylor of the Indianapolis Colts. However, concerns about Taylor's health may affect the team's decision-making process.
Regardless of who they choose, adding any of these players would undoubtedly strengthen the Browns' running game and provide the necessary support for Ford as he takes on a larger workload.
With Chubb out for the season, the Browns will face an uphill battle in keeping their playoff hopes alive. However, with the right adjustments and the addition of a capable running back, they have a fighting chance to overcome this setback and continue their pursuit of a successful season.