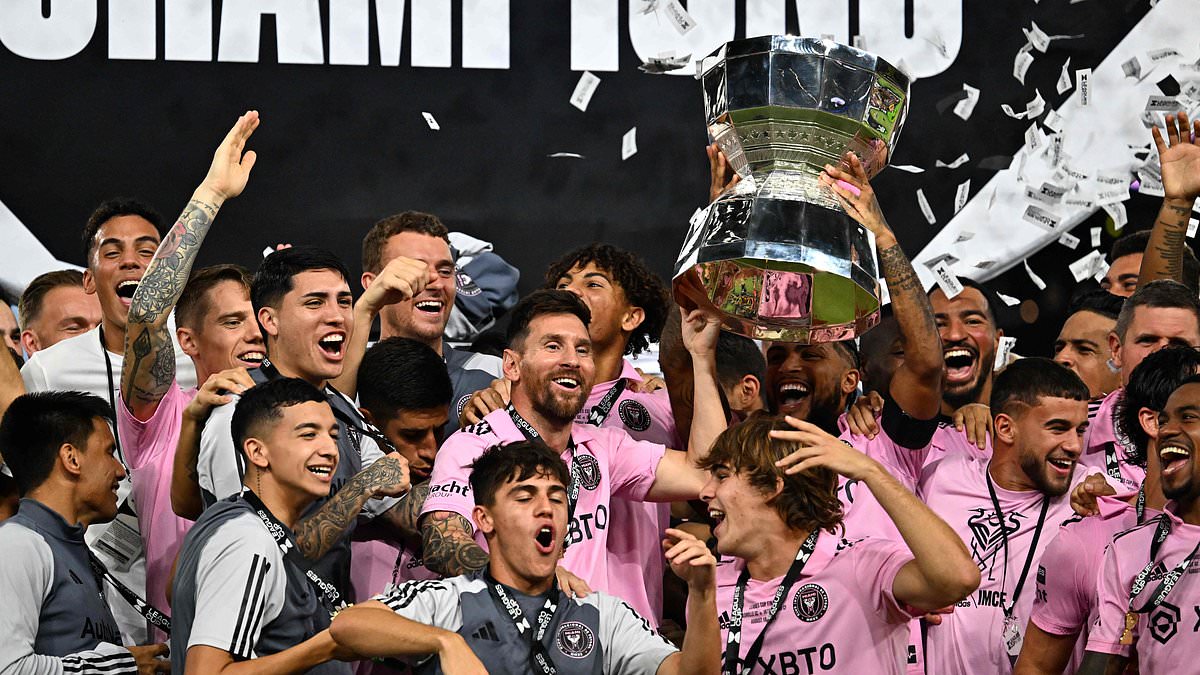 Inter Miami, the Major League Soccer (MLS) club co-owned by David Beckham, is set to hold a special ceremony to celebrate their historic Leagues Cup triumph. The club secured their first-ever piece of silverware after a thrilling run to the final, with Lionel Messi leading the charge.
In what turned out to be a nail-biting penalty shootout, Inter Miami emerged victorious over Nashville SC, thanks in large part to goalkeeper Drake Callender, who made the winning save. The team will honor their momentous achievement by presenting the coveted trophy to their fans at their next MLS game at home.
Their upcoming match is scheduled for Wednesday, in the U.S. Open Cup semifinal against FC Cincinnati. Following that, Inter Miami will continue their MLS campaign against the Red Bulls in New York. The Leagues Cup triumph has undoubtedly injected a sense of confidence and excitement into the club, as they aim to build on their recent success.
It was Messi who proved to be the catalyst for Inter Miami in their journey to glory. The legendary Argentinean forward scored early in regulation, dribbling past a defender before unleashing a stunning bending shot into the top left corner of the net, leaving fans in awe of his brilliance.
Although Messi hit the post with a shot in the 71st minute, resulting in a 1-1 draw in regulation time, it was his earlier goal and subsequent penalty kick conversion that secured the title for Inter Miami. The Leagues Cup victory not only marked the club's first-ever trophy but also served as Messi's 44th career accolade, further solidifying his status as one of the greatest players of all time.
With the trophy presentation ceremony set to take place before their next home game, Inter Miami fans are buzzing with anticipation and pride. The occasion will undoubtedly be a memorable one, as the team basks in the glory of their historic achievement.