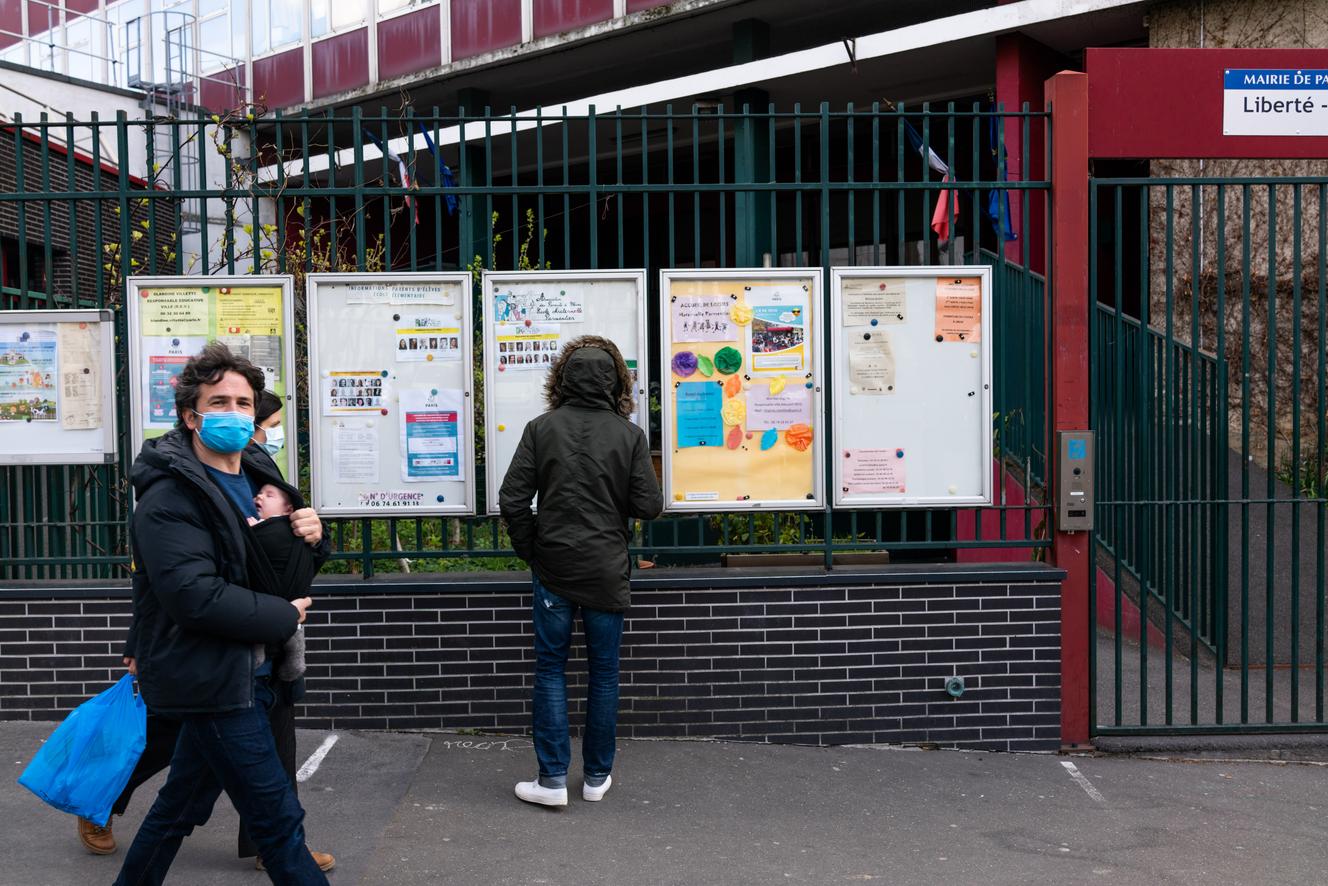 Two weeks after spring break, the start of the school year will be under the sign of a strict health protocol, accompanied by an increase in screening. This was confirmed by Jean-Michel Blancer, Thursday, April 22nd, during a press conference held with Prime Minister Jean Castex. Schoolchildren will return on April 26, while middle school and high school students, who dropped out in the first week, will return to school on May 3, with some adjustments. At all points of order, school representatives welcome progress – however It raises many unanswered questions.
The "one case, one shutdown" protocol in place throughout the country
Applying this measure to all institutions meets the approval of teachers' unions, as it has so far been applied in only reconstituted districts prior to the April 6 general lockdown. Mechanically, this rule will shut down many classes. A risk assumed by Jean-Michel Blancer, who reaffirmed Thursday evening, In columns ParisianAnd the he prefers "Over 100% of schools have to close 1% of classes." On Friday morning, Jean-Michel Blancer said on Franceinfo that this rule could be revised depending on the evolution of the epidemic. For the rest, the protocol remains unchanged: canteens will be open to avoid mixing, and barrier gestures, as well as wearing a mask over 6 years old, will remain mandatory.
"The end of classes makes everyday life more difficult," Catherine Naveh Bakhti, of SGEN-CFDT, acknowledges But it does give us an element of security. " However, closing the classroom in the event of a student contracting the Covid-19 virus does not solve the problem of sick teachers: even now, in the absence of alternatives, their students can be distributed to other classes. a "Nonsense" Facing the no-fermentation order, SNUipp-FSU's Jesslyn David confirms. The Minister of Education confirmed, on Thursday evening, that the alternatives "additional" It will be available, without specifying a number – in addition to the 5,000 recruited this year to handle absences.
Self-tests to support a comprehensive screening strategy
Announced at the beginning of Spring Break, self-exams – Reserved for over 15 years – to be posted for National Education staff and high school students, as well as saliva tests. 50 million self-tests are expected to be distributed between May and June. Teachers will be offered two self-exams per week, and each person and high school students will take one exam per week, starting May 10, based on families' agreement. It might also be offered 300,000 and then 600,000 saliva tests each week – in elementary school and college, with the goal of reaching 1 million tests per week by mid-May. Teachers' unions welcome the announced re-focus on high-intensity virus areas. "We will finally stop random screening in unnecessary places," She welcomes Joslyn David.
You have 61.79% of this article to read. The rest is for subscribers only.