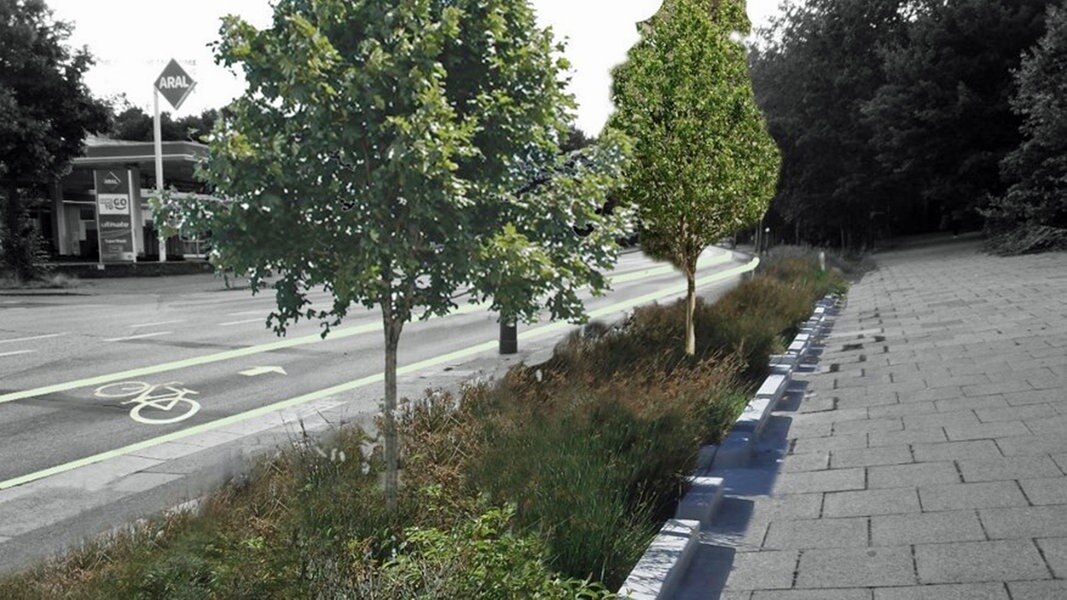 Status: 23.09.2021 6:00 p.m.
Koenigtras in Hamburg-Altona is the "street of the future". From the end of next year, the city wants to expand it to suit the climate, creating more space for cycling next week.
Conicstrass, which connects Altona with St. Paul, has two paths in each direction. Cars are still important for driving and parking, but that should change soon: from Monday, one lane in both directions will be converted into a temporary bicycle lane for two weeks. By the end of 2022, these will become protected cycle lanes – the so-called protected bike lanes, which are separated from the rest of the traffic by restrictions.
Wide sidewalks and high street trees
There are also plans for wide sidewalks, new green spaces and nearly 50 additional street trees. When it rains, the green should be a natural water reservoir. This will benefit the climate and free up the sewer system.
Loads zones instead of parking spaces
Most parking spaces will be removed in the future. For this purpose, new loading zones and nearly 100 bicycle parking spaces are being created. "Conicstrass is the path of the future because movement change, climate protection and water use are growing together here," says Transportation Senator Angus Jorks (Green). The whole thing is a pilot project and research is still going on, "but we want to do it somewhere else in Hamburg." By 2024 everything should be ready and costs will probably be in the single-digit million range. Federal funding should also be sought for this.