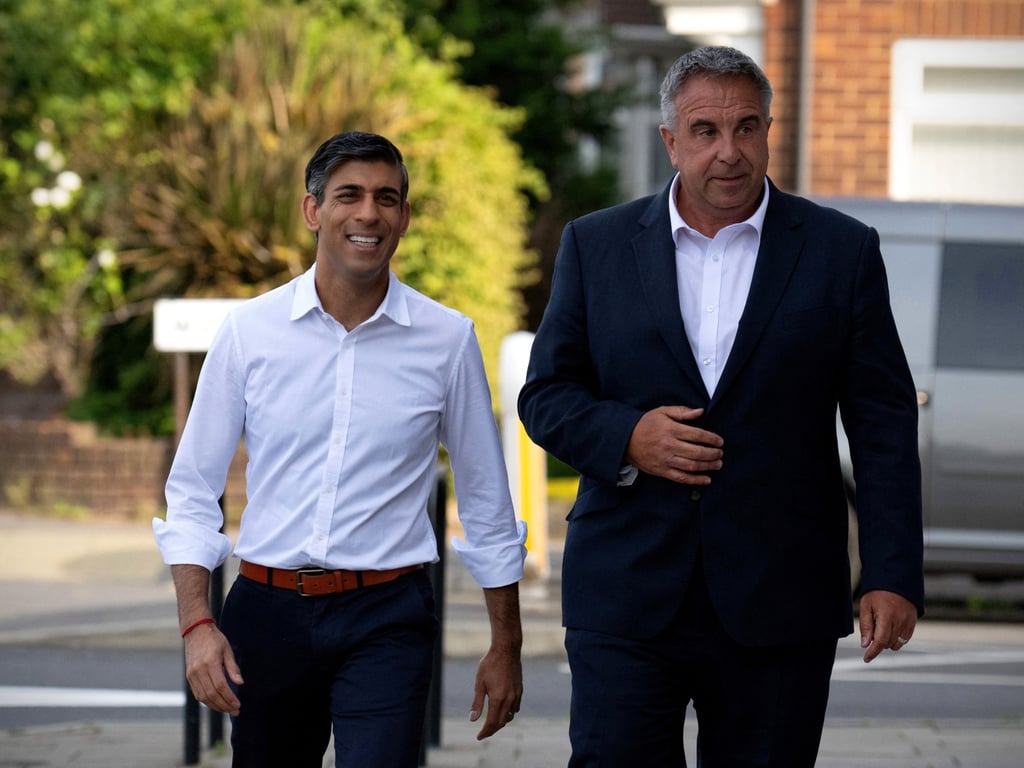 Conservative Party Avoids Complete Wipeout in Special Elections, Labour and Liberal Democrats Make Gains
In a crucial test of public support ahead of the next general elections, the Conservative Party managed to avoid a complete wipeout but suffered losses to both the Labour Party and the Liberal Democrats. Prime Minister Rishi Sunak's party lost two strategically important seats, raising concerns among Conservative lawmakers.
One of the major highlights of the special elections was the Conservatives' ability to hold onto Boris Johnson's seat in suburban London, although it was a close call. Despite narrowly maintaining this seat, the Conservative Party is losing ground across various voter groups, which could have significant implications for the next general election.
The Labour Party and the Liberal Democrats were celebrating their wins, with both parties overturning Conservative majorities in their respective seats. This has led to speculation that if these election results are replicated in the next general election, Labour could emerge as the largest single party with a substantial majority.
Sunak acknowledged the challenges faced by his party and emphasized the need to stick to the party's plan and deliver for the people. However, the recent defeats have left many Conservative lawmakers rattled, especially with the likely national vote coming up next year.
Labour's leader Keir Starmer interpreted the wins as a historic result and evidence of a changed party that focuses on the priorities of working people. The Liberal Democrats also celebrated their victory, which came on a large swing away from the Conservatives.
It is clear that opposition voters strategically backed the party most likely to defeat the Conservative candidate, which contributed to the losses for the ruling party. However, despite these defeats, the Conservatives still maintain a majority in the House of Commons, ensuring that there will not be a change of government.
Opinion polls have consistently shown Labour with a double-digit lead over the Conservatives, indicating widespread dissatisfaction with the ruling party. The Conservative Party has faced challenges due to the tumultuous terms of both Boris Johnson and his successor Liz Truss. Johnson and another Conservative lawmaker resigned amid controversies, including misleading Parliament and allegations of personal misconduct.
Following the recent defeats, there is speculation that Prime Minister Sunak may reshuffle his government in an attempt to regain public trust and address the concerns of Conservative lawmakers. All eyes are now on Labour leader Starmer and his plans for government, as his successful campaign in the special elections has boosted his standing.
The election results may also raise concerns about London Mayor Sadiq Khan's plan to expand an anti-pollution zone. With the Conservatives losing ground and opposition parties gaining momentum, there may be growing opposition to the mayor's environmental policies in the coming months. As the focus shifts to the next general election, the results of these special elections serve as a warning sign for the Conservative Party and a cause for optimism for Labour and the Liberal Democrats.