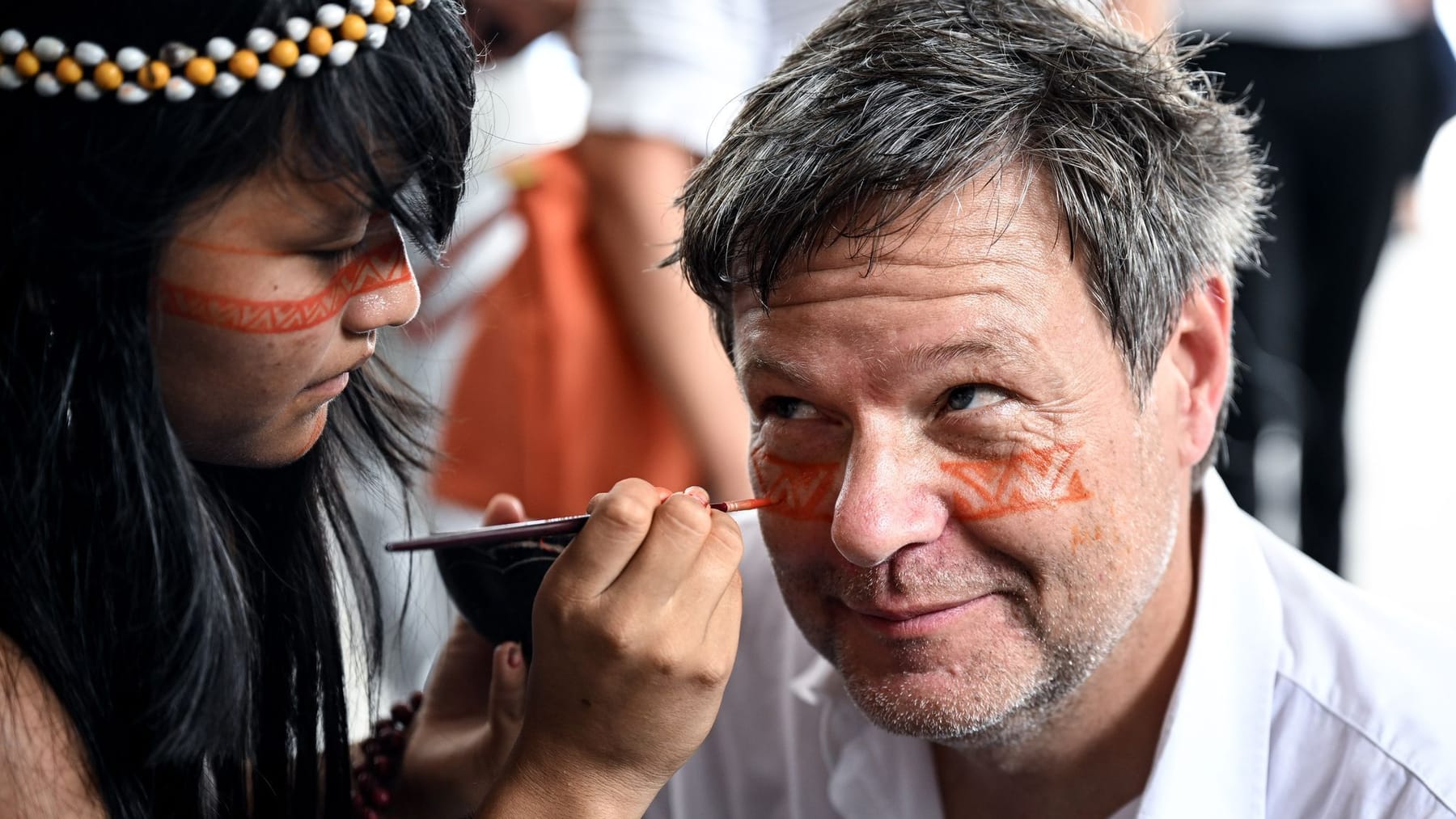 The last two politicians Robert Habik and Sim Ozdemir are currently traveling in Latin America. On the Internet, users make fun of ministers.
Federal Economics Minister Robert Habeck is said to have introduced himself and Federal Agriculture Minister Cem Özdemir to children in the Amazon as "bosses". This was reported by the "world". The Green Ministers visited a Brazilian village in the Amazon rainforest as part of their trip to Latin America.
According to Welt, Habeck was greeted by the residents, including some schoolchildren, "as if they had never seen a man from Europe." The village receives more than a hundred tourists every week, and has a small house, a restaurant, and a few shops. Credit card payments are also accepted.
Habeck is said to have said, "You may be wondering who we are." "I am Robert, this is Jim and we are ministers in the German government – this is something like your boss, but in a different country," Wilt translates Habeck's statement from English. It is added in a note that the green politician used the English term "Chief", which can also be translated as leader or leader.
Twitter users are angry
A spokeswoman for his ministry said the minister used the word "chief" because the community leader in the village had introduced him as a "chief" at the site. There were also many elementary school children whom Hapic addressed directly.
On Twitter, some users are angry. Left-wing politician Özlem Alif Demirel writes: "(…) Neither Cem nor Hapek are the presidents of my country," and asks: "I mean, do they really think children and people from the Amazon are stupid?"
Alexander Hahn, a politician with the Free Democratic Party, commented on the report only with the words "Uncomfortable. Very uncomfortable!".
CDU member of the Bundestag Peter Beyer describes Habeck's behavior as "neo-colonial" and the two Green politicians as "a naive and embarrassed junior minister on a trip to Brazil". Bayer says respect is different.