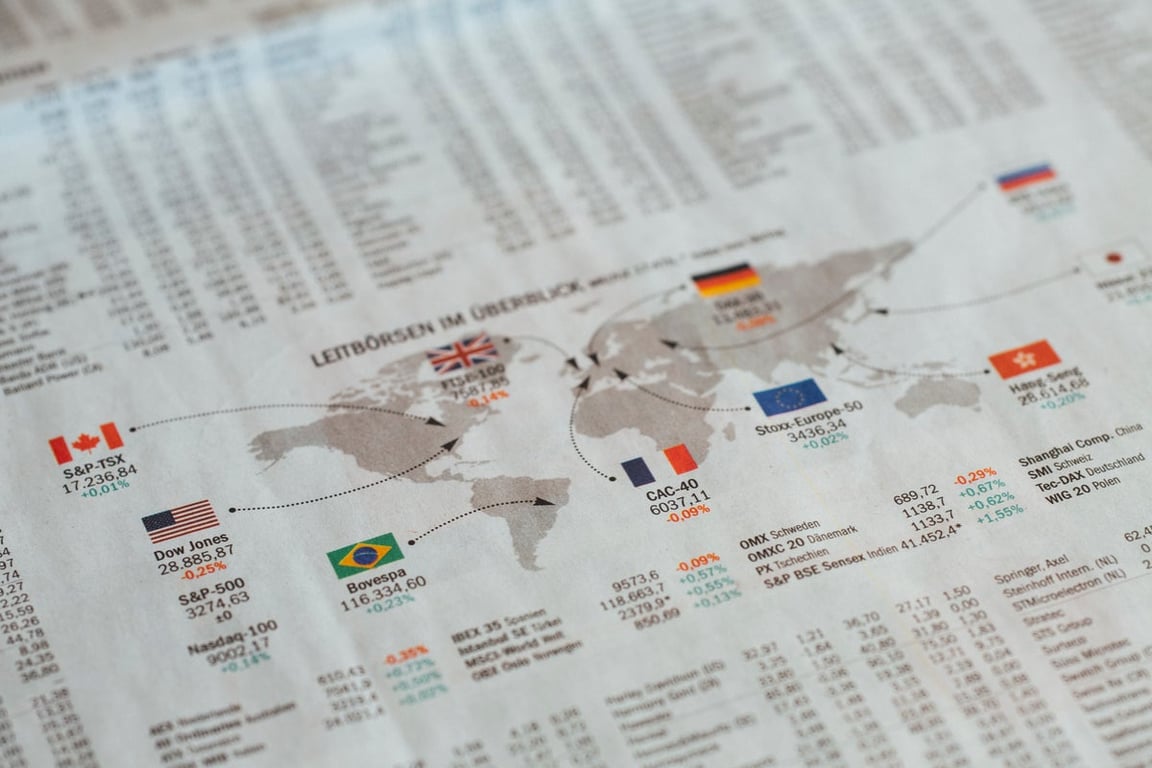 U.S. Stock Markets Close Mixed Amid Investor Uncertainty
On September 27, U.S. stock markets closed with mixed results, showcasing the wavering confidence of investors. While some sought to take advantage of discounted stocks, others expressed concerns over rising treasury yields and uncertainties surrounding future interest rates.
One factor contributing to the unease was the potential for a U.S. government partial shutdown. Legislative divisions and disagreements added to investor uncertainty, creating a lingering sense of unease about the stability of the market.
In the S&P 500 sectors, utility stocks, which are known to be sensitive to interest rates, saw a significant decline of 1.9%. Conversely, energy stocks enjoyed a 2.5% surge as the price of Brent crude exceeded $97 a barrel.
The Dow Jones Industrial Average closed the day lower by 0.20%, settling at 33,550.27. Meanwhile, the S&P 500 saw a slight gain of 0.02%, closing at 4,274.51.
Global markets also mirrored the mixed results. Japan's Nikkei 225 concluded the session with a 1.48% decrease, while Australia's S&P/ASX 200 fell by 0.08%. On the other hand, China's Shanghai Composite closed higher by 0.10%, and Hong Kong's Hang Seng Stock Exchange declined by 1.15%.
European stocks followed the declining trend, with the STOXX 600 index experiencing a 0.38% decrease. Germany's DAX slipped by 0.25%, and France's CAC 40 saw a decrease of 0.14%. However, losses were mitigated by growth in the energy sector.
In Hong Kong, property stocks took a significant hit due to the suspension of trading for troubled developer China Evergrande. This led to a downturn in the market and raised concerns about the broader economic implications.
Commodity prices fluctuated moderately, with crude oil prices showing a minor increase. WTI traded higher by 0.02% at $93.72 per barrel, while Brent declined by 0.23% to $94.12 per barrel. Natural gas slid by 0.66%, but gold and silver saw slight increases.
Looking ahead, U.S. futures indicated a decline, with Dow futures falling 0.18%, S&P 500 futures down 0.19%, and Nasdaq 100 futures declining by 0.31%.
In the forex market, the U.S. Dollar Index experienced a 0.21% decrease. The USD/JPY fell 0.27% to 149.23, and the AUD/USD decreased by 0.55% to 1.5653. These fluctuations highlight the global concerns and uncertainties that investors are currently grappling with.