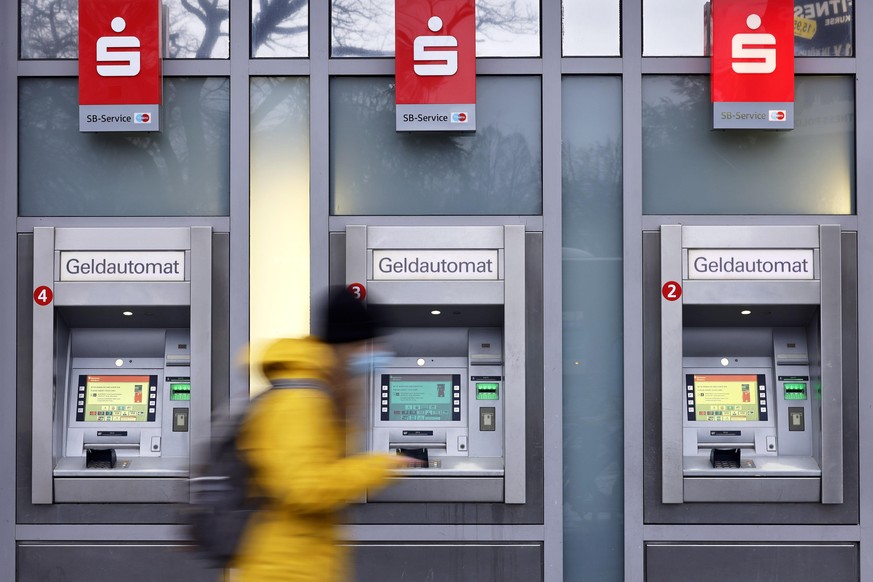 The Verdi union has called on cashiers to take part in a nationwide warning strike. Image: Geisler-Fotopress / Christoph Hardt/Geisler-Fotopress
After the third failed collective bargaining, the Verdi Geldboden union called nationwide warning strikes. Specifically, that is Some ATMs will temporarily stop dispensing cash between Friday, July 1 and Tuesday, July 5, 2022, depending on region and operation. So, as a precautionary measure, citizens should provide themselves with sufficient cash," said a trade union Press release with.
Verdi calls for increased hourly wages
Earlier on Thursday night, there were talks about a pay rise for around 11,000 employees in the cash and value sector across the country – but to no avail. "Employers are still far away from our demands and needs of employees", reports Verdi negotiator Saba Ostermuehle. "That is why we will now increase the pressure with warning strikes."
The union is demanding, among other things, an hourly wage increase of between EUR 16.19 and EUR 20.60, depending on the region and service. For company employees, Verdi demanded a total wage increase of up to eleven percent.
Negotiations enter fourth round
According to the German Press Agency, employers are said to be offering "effective hourly basic wage increases" of 10.75 to 13.7 percent depending on the region on Wednesday in two steps over 22 months. Although the employers thus responded to the demand for a substantial wage increase for all employees, the union rejected the offer without any initiative. No agreement was reached on inflationary compensation and the duration of the desired contracts.
The union has also criticized the fact that there is still room for improvement in wage differentials between individual collective bargaining areas. The percentage increase means that the gap between federal states, staff groups and departments will widen further. The next round of talks is scheduled for next Wednesday.
(fw)