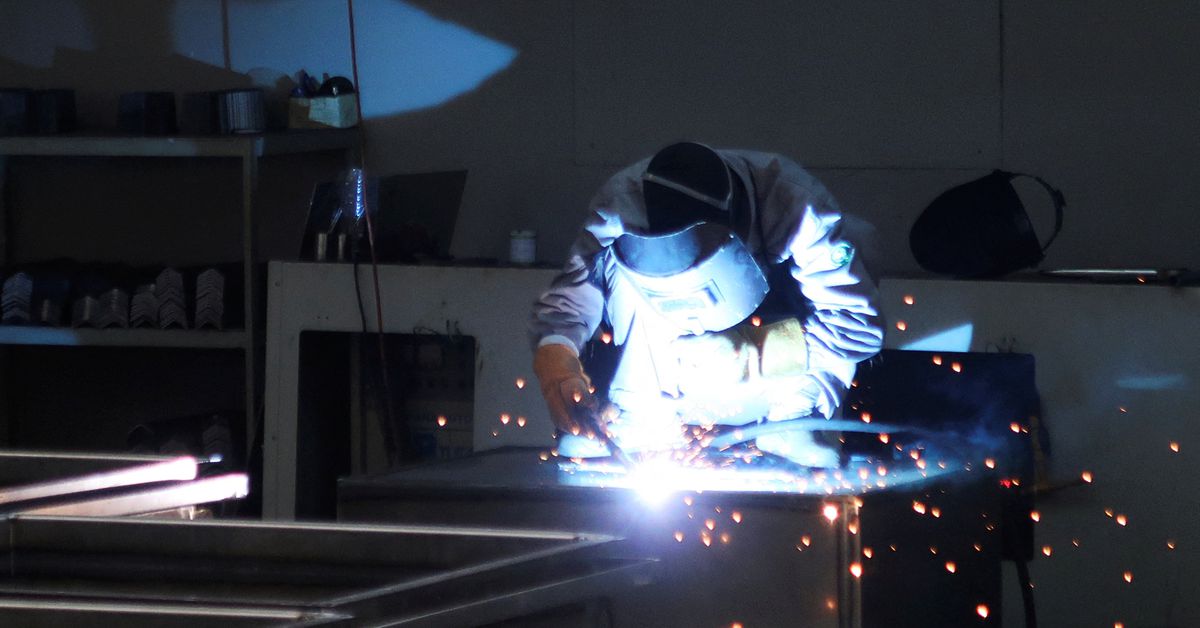 China's factory activity shows signs of improvement as it expands in September, marking the first growth in six months, according to an official survey. The purchasing managers' index (PMI), which measures the performance of major manufacturers, increased to 50.2 in September from 49.7 in August, suggesting that the Chinese economy is stabilizing after a period of contraction.
This positive trend follows preliminary signs of improvement observed in August, with growth in factory output, retail sales, and industrial profits. The non-manufacturing PMI, which includes service sector activity and construction, also saw an increase in September. Furthermore, the composite PMI, which encompasses both manufacturing and non-manufacturing sectors, rose to 52.0 in September from 51.3 in August.
However, these encouraging figures come as authorities are grappling with the ongoing property sector debt crisis, which has had an impact on global markets. The Asian Development Bank recently downgraded its economic growth forecast for China due to the weakness in the property sector. Analysts suggest that more policy support will be required to achieve the government's growth target of around 5% for this year.
The key question is whether fiscal policy will become more supportive in the future. As China strives to address the challenges posed by the property sector crisis, implementing measures to boost growth becomes crucial. The government may need to introduce more pro-growth policies to ensure a sustainable recovery. This includes providing additional support to industries affected by the crisis, as well as stimulating domestic consumption to drive economic expansion.
Despite the uncertainties, the positive PMI data indicates that steps taken to stabilize the Chinese economy are starting to yield results. It is expected that China will continue to navigate through the challenges and find ways to maintain steady growth. As the world's second-largest economy, any progress in China's economic recovery has significant implications for global markets and trade.
In conclusion, China's factory activity, as indicated by the PMI, showed growth in September, signaling a potential stabilization of the economy after a contraction period. While challenges persist in the property sector, further policy support may be required to achieve the government's growth target. Moving forward, it remains important to monitor fiscal policies and their impact on China's economic recovery.