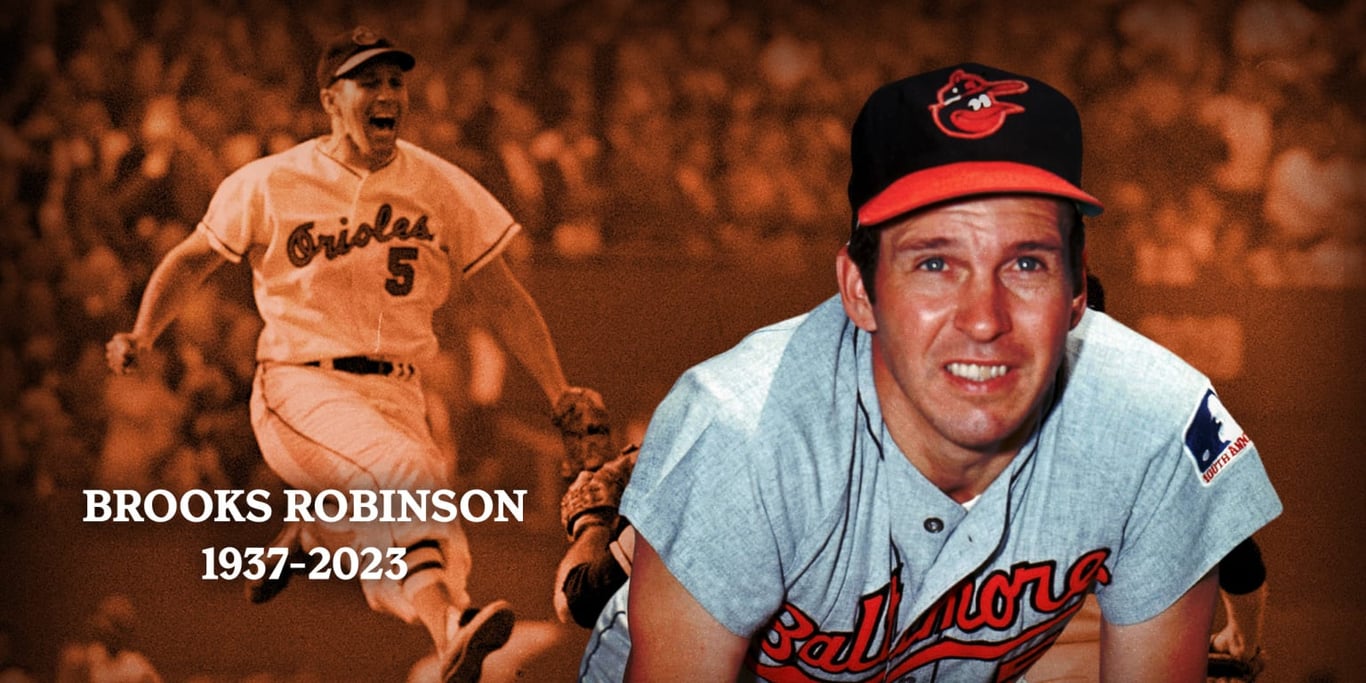 Brooks Robinson, the iconic third baseman and Hall of Famer, sadly passed away at the age of 86. Robinson, who spent his entire 23-year career with the Baltimore Orioles, had become synonymous with the team, earning the affectionate nickname "Mr. Oriole."
Recognized as one of the greatest defenders in the history of baseball, Robinson's skill and dedication to the game were unmatched. His phenomenal career was highlighted by an impressive collection of 16 Gold Glove Awards, a testament to his exceptional fielding abilities and defensive prowess.
However, it wasn't just his on-field talent that endeared Robinson to fans across the nation. Known for his humble and down-to-earth nature, Robinson captured the hearts of baseball enthusiasts everywhere. So beloved was he that fans even went as far as naming their children after him, a testament to the profound impact he had on their lives.
Robinson's legacy extends far beyond his individual accomplishments. Throughout his career, he displayed an unwavering commitment to the game and to the city of Baltimore. His contributions both on and off the field have left an indelible mark on the baseball world and the city he called home.
Future generations will undoubtedly remember Robinson's exceptional skill set and the impact he had on the sport. His unrivaled defensive abilities will continue to serve as a benchmark for aspiring players. Moreover, his influence on the city of Baltimore will forever be felt, as he played an integral role in shaping the team's identity and establishing a connection with its loyal fanbase.
As the baseball community mourns the loss of a true legend, it is important to remember the immense contributions that Brooks Robinson made to the game and his lasting impact on the city of Baltimore. His name will forever be synonymous with excellence and humility, leaving an enduring legacy that will be cherished for years to come.