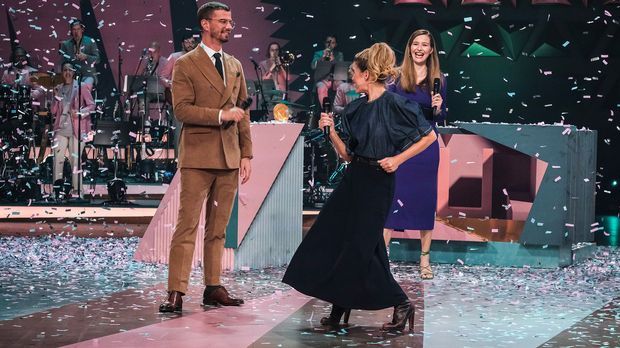 "Who's stealing the show?" For the second time in Season 3, Joko Windersheid loses his job. Episode 4 will be managed by winner Anke Engelke.
"Who's stealing the show?" Final: Anke Angelke against Joko Windersheid
Anke Engelke will be a serious challenge to Joko Windersheid as he asks "Who steals the show?" The first announcement of participation in the first known. It is clear to many.
It is not without reason that almost all the wild card candidates in the preliminary interview mentioned the actress as their biggest rival.
But even though Anke was able to shine with wisdom in the first two shows, it was not enough to get to the finals. It only changed in episode 3 on Tuesday evening.
"Who's stealing the show?" Episode 3: The winner is Anke Engalke
Anke Engelke led two of the three prize stages and received two coins for the final round.
She can now use these coins to force Joko to answer the quiz questions asked by Katherine Firefind.
The final contestant showed good knowledge of human nature. Anke does not allow himself to be embarrassed, and Djokovic does not know the title of the movie "Nomland" or guesses what music the character will play in Eliza Toolit.
Thanks for the perfect intuition, "Who steals the show?" Anke Angalke won the final. Episode 3 with a final score of 5 to 4 points.
"Who's stealing the show from me?"
Like his panel colleague Mark Forster in Episode 1, Anke Engelke won a prize that could not be won on any other quiz show: Joko Winshade's moderate work.
"Who's stealing the show from there?" It will air on ProSieben on January 25, 2022 at 8:15 pm with host and presenter Anke Engelke. The episode can also be watched live.
An overview of all other broadcast dates can be found here.