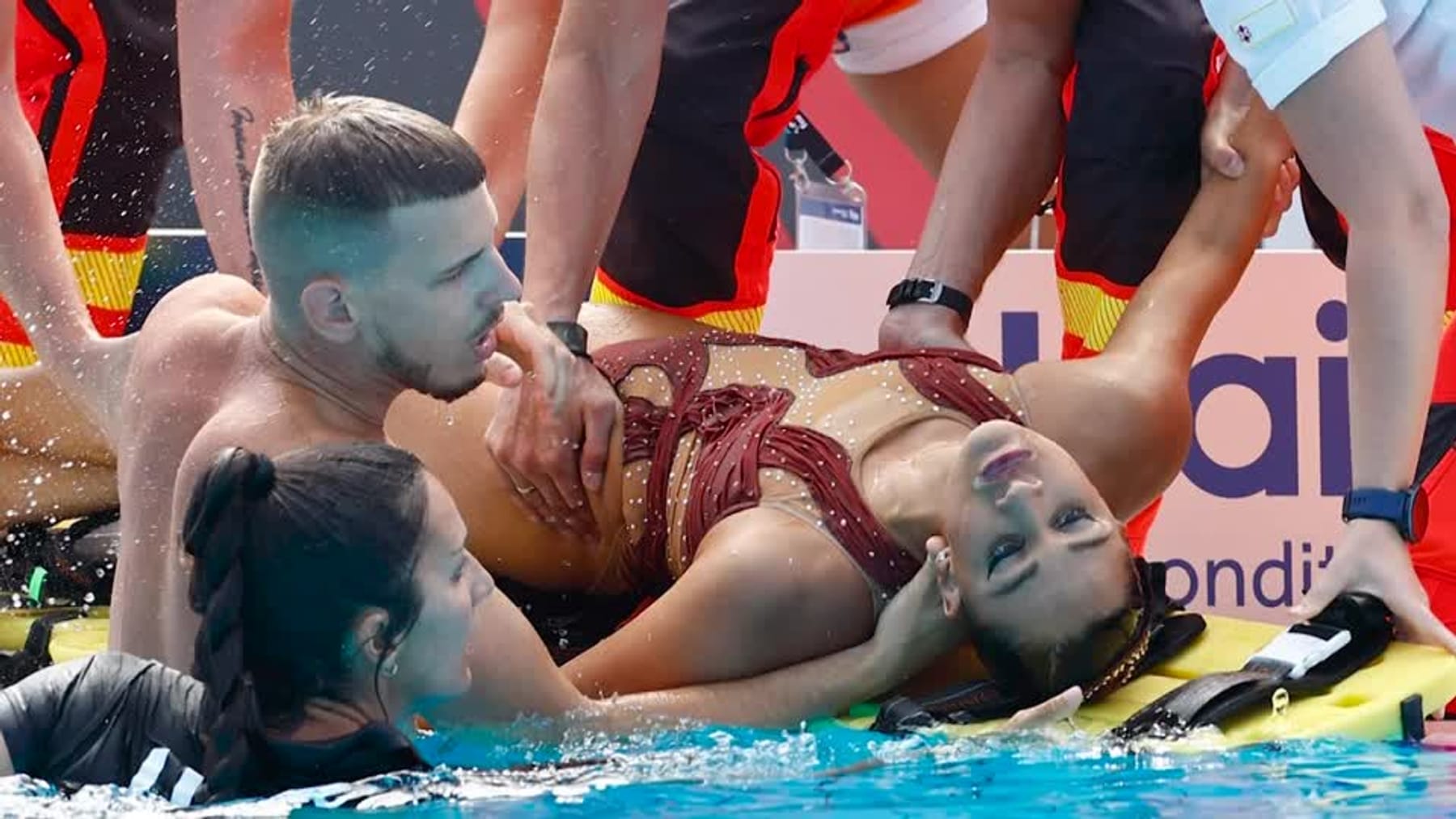 It was shocking: Anita Alvarez drowned at the World Swimming Championships. Two days later she gave me an update.
Anita Alvarez, a swimmer who lost consciousness during a championship match in Budapest on Wednesday, has spoken out. "I'm fine, I'm fine," he shared on Instagram. His coach Andrea Fuentes released a video of Alvarez sitting at a table with his colleagues eating.
On the Instagram story his coach Fuentes writes, "It's nice to see Alvarez smiling with his team. Alvarez thanked his fans for their support:" Thank you everyone. I will give an information soon. But in the meantime, you know I'm fine and healthy! "
Alvarez in the pool again on Friday?
The 25-year-old has not ruled out competing in the next event at the Swimming World Championships on Friday at 3pm. Then the team's final begins, and his name is on the seven – man starting list – which does not mean he's really at the start.
It depends on the medical professionals who have to pay. Anyway, Alvarez will be supporting his team from the pool.
In fact, at Wednesday's Swimming World Championships in Budapest, the American wanted to convince himself of the solo freestyle of synchronized swimming. But in the middle of her competition, Alvarez was distracted and the swimmers saw her fall into the water and faint in the pool. Accompanied by a supervisor, the trainer jumped into the water – thus saving Alvarez's life.