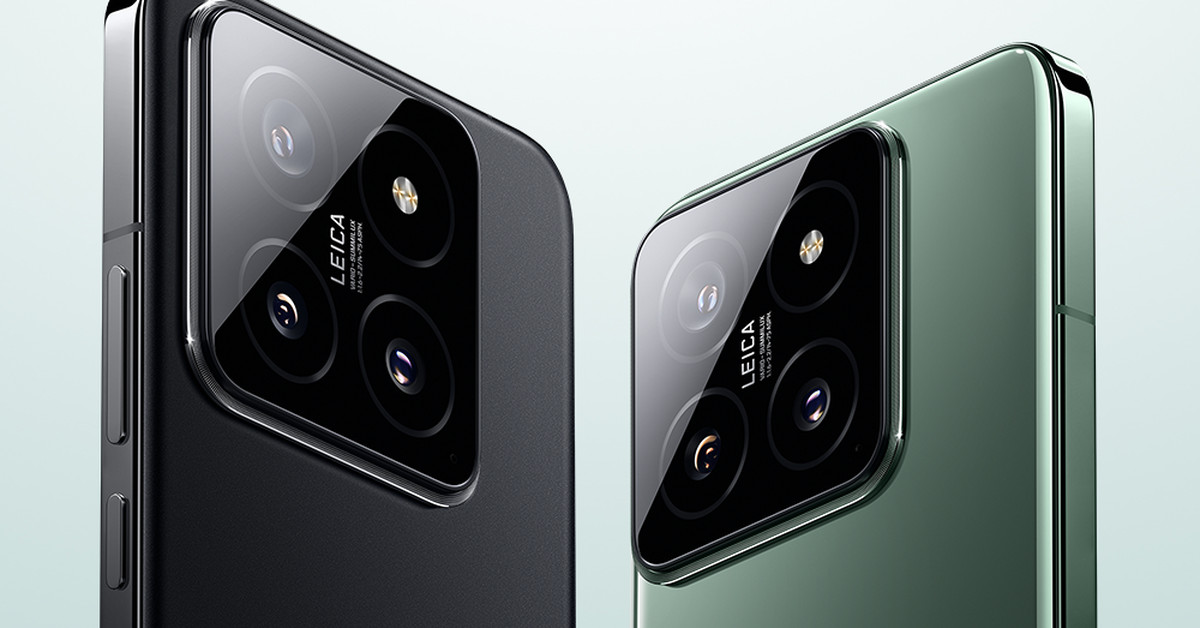 Xiaomi, the Chinese tech giant known for its affordable and high-performing smartphones, has recently announced the launch of its latest flagship phones, the Xiaomi 14 and 14 Pro. These sleek and powerful devices are set to take the smartphone market by storm, thanks to their impressive features and cutting-edge technology.
One of the most exciting aspects of the Xiaomi 14 and 14 Pro is their use of Qualcomm's Snapdragon 8 Gen 3 chipset. This powerful processor ensures lightning-fast performance and seamless multitasking, making it perfect for even the most demanding smartphone users.
Initially, the Xiaomi 14 and 14 Pro will be exclusively available in China. However, the company has plans for a global launch in the near future, although unfortunately, the United States will not be included in this initial rollout.
When it comes to the design and display, both phones have their own unique features. The Xiaomi 14 sports a 6.3-inch screen, while the 14 Pro boasts a larger 6.7-inch display with a peak brightness of 3,000 nits. Both phones also feature LTPO displays with adaptive refresh rates ranging from 1 to 120Hz, ensuring smooth scrolling and enhanced visual experience.
In terms of aesthetics, the Xiaomi 14 flaunts a flat display with narrow bezels measuring a mere 1.61mm on three sides. It also has a small chin with a 1.71mm bezel at the bottom. On the other hand, the Xiaomi 14 Pro has bezels that seamlessly curve around the edges and corners of the panel, giving it a sleek and futuristic look.
When it comes to photography, both phones excel with their impressive camera setups. The Xiaomi 14 and 14 Pro are equipped with Leica-branded 50-megapixel main cameras, telephoto cameras, and ultrawide cameras. The Xiaomi 14 Pro, however, steals the spotlight with its variable aperture main camera lens, offering users more flexibility with 1,024 stops between f/1.4 and f/4.0 apertures.
Another noteworthy feature of the Xiaomi 14 and 14 Pro is the inclusion of HyperOS, a new operating system developed by Xiaomi based on Android. This system enables seamless compatibility and synchronicity among various Xiaomi devices, creating a truly interconnected ecosystem.
Furthermore, the phones come with on-device AI foundation models, which enable a range of advanced features. These include webpage and videoconference transcript summarization, making it easier for users to navigate through long documents or quickly review important meeting discussions. Xiaomi is also working on more advanced AI features, including the generation of AI portraits in different global scenes.
In conclusion, the Xiaomi 14 and 14 Pro are set to revolutionize the smartphone industry with their powerful performance, stunning displays, and advanced camera capabilities. While initially exclusive to China, these flagship phones will soon be making their way into the global market, much to the delight of smartphone enthusiasts worldwide. With their sleek designs and innovative features, Xiaomi continues to prove why it is a force to be reckoned with in the tech industry.